Kelly Osbourne Reveals Secret To Weight Loss: 'I Did It, I'm Proud Of It'
KEY POINTS
Kelly Osbourne admitted to undergoing gastric sleeve surgery to lose weight
Osbourne earlier revealed she lost around 85 pounds within the past two years
She also underwent therapy for a year before getting the weight loss surgery
Kelly Osbourne has admitted to undergoing gastric sleeve surgery almost two years ago to lose weight.
Speaking to the "Hollywood Raw" podcast on Thursday, Osbourne, who lost around 85 pounds within the past two years, revealed that her slender form was partly thanks to surgery. And the British singer-actress has no regrets, claiming that undergoing the procedure was the best decision she has ever made.
"I had surgery; I don't give a f--k what anyone has to say. I did it, I'm proud of it," she told hosts Dax Holt and Adam Glyn.
However, Osbourne said the surgery required a complete lifestyle change.
"The kind of surgery I had… if you don't work out and you don't eat right, you gain weight. All it does is move you in the right direction," she added. "So, anyone who's thinking of doing something like this, really think about that."
Osbourne shared that she had a severe case of temporomandibular joint dysfunction (TMJ), which compromised the movement of the jaw joint and the surrounding muscles. One of the treatments for the condition involved injections to the jaw, which she said made it "look skinnier."
The changes in her face shape after she shed her "buckle fat" had people really noticing her considerable weight loss.
The 35-year-old daughter of Ozzy and Sharon Osbourne also spoke about how Hollywood made her feel "invisible" over the years due to her physical appearance.
"My weight loss made me resentful at Hollywood. So f---ing resentful," she said. "Because when I was fat, I was invisible. They didn't want to work with me, they didn't want to do anything with me."
Before undergoing surgery, "The Osbournes" star said she went to therapy for a year to deal with mental issues such as emotional eating. Osbourne also quit drinking, another feat she's proud of.
Osbourne has been vocal about her struggles with drug and alcohol addiction and even wrote about it in her 2009 book, "Fierce."
The TV personality's first encounter with drugs came at 13 after she gained access to vicodin following the removal of her tonsils. But it wasn't until she turned 16 that she developed a serious drug addiction.
Her addiction worsened when her mother, Sharon, was diagnosed with cancer in 2002.
"I was trying to stay strong so I took Vicodin to hide the terrible sadness. But by this point, I was waking up and emptying six Vicodin into my hand," she wrote, Entertainment Tonight reported. "Soon I was taking 50 pills a day. Most people would overdose on ten."
However, Osbourne was able to kick her habit, celebrating two years of sobriety in 2019.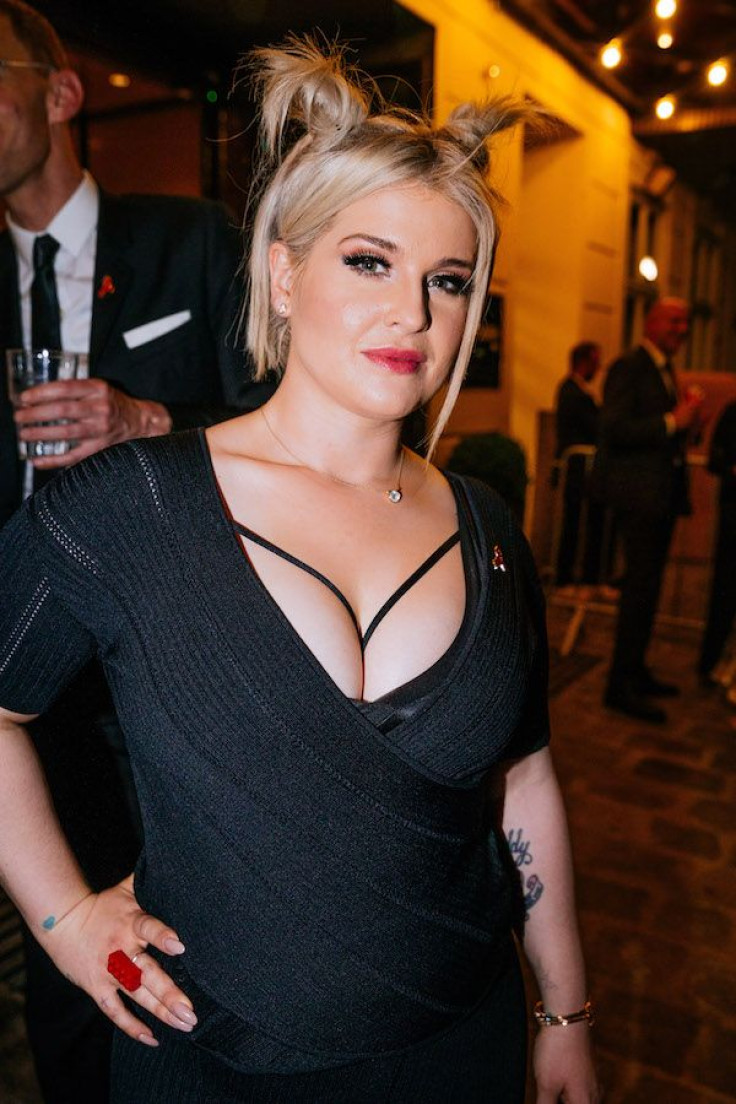 © Copyright IBTimes 2023. All rights reserved.