Kelly Ripa Responds To Justin Bieber's Instagram Photo, Reveals What Her Husband Thinks Of Pop Star's Crush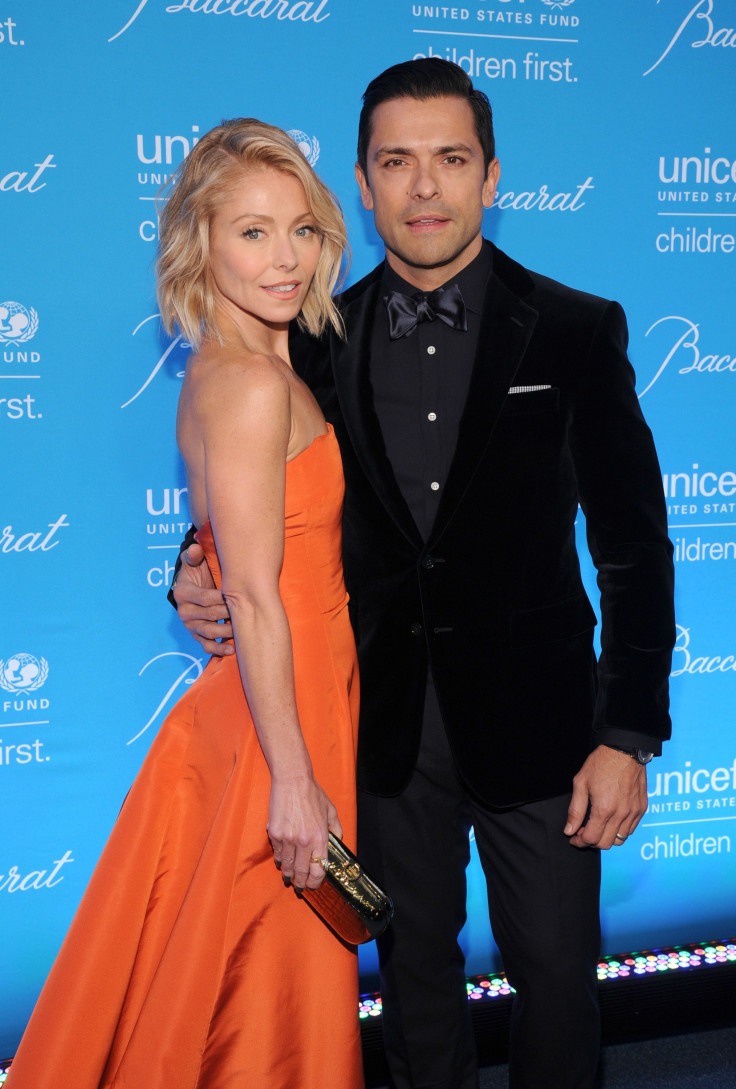 Kelly Ripa is one hot mama! Or at least, that's what Justin Bieber has so publicly stated. The pop star revealed via Instagram that he had a bit of a crush on the "Live! with Kelly & Michael" morning host.
"Wow Kelly makes me feel some type of way," the 21-year-old performer gushed over the blond haired media darling who was donning a teeny, white bikini in the photo he posted on Tuesday. "No disrespect. I know she's married!" he continued, adding the hashtag "bigcrush."
But unfortunately for Bieber, it looks like the feeling isn't mutual. The 44-year-old mother of three responded to Bieber's Instagram post during her show on Wednesday morning.
"I believe -- Justin, I love you… I've taken my daughter to 400 Justin concerts -- but, I do believe this is a cry for help," she said, laughing alongside her co-host Michael Strahan who nearly spit out his coffee at her remark.
"Did you just throw up?" the bubbly blond asked Strahan, who was trying to catch his breathe.
Concerned for the teenage heartthrob, Ripa then advised the "Beauty and a Beat" singer to call her if he ever needed someone to talk to. That's when Strahan had the bright idea to invite the pop sensation on the show!
"You could see all this in person!" Kelly quipped. "All these curves in person!"
The Emmy Award winning co-host then revealed what Mark Consuelos, her husband of 19 years, thought of the Hollywood hunk's Instagram admission.
"Mark literally said, 'Where did they find that picture?'" she said, implying that her husband wasn't the least bit jealous of Bieber's adorable crush. "The dentist office from 1980," she then joked of where the singer uncovered the sexy photo. But according to the petite media personality, the image was actually from a photo shoot with Hamptons Magazine from back in the day. Looks like Ripa's still got it!
The "Live! with Kelly & Michael" co-host then thanked Bieber for his kind Instagram post because it gave her "street cred" with her 14-year-old daughter Lola.
© Copyright IBTimes 2023. All rights reserved.