Kendall Jenner Bullied At New York Fashion Week By Models: Report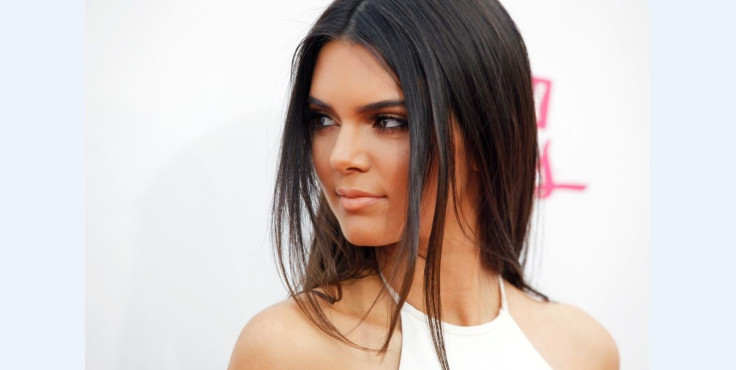 Kendall Jenner was reportedly bullied by other models during New York Fashion Week. She can drop her last name, but apparently she isn't fooling anyone. They thought the reality star turned fashion model was "entitled" since she walked for the Marc Jacobs, Diane Von Furstenberg and Tommy Hilfiger shows.
"The other models worked so hard to get a spot on the runway and didn't think it was fair that she was there," an insider told In Touch, according to Radar Online. "They thought she was getting special treatment and just weren't okay with it."
The models thought Jenner, 18, only made it to New York Fashion week because of her last name and her brother-in-law Kanye West's connections, so they reportedly decided to "mess" with her. "They started acting so b*****— some even put out their cigarettes in Kendall's drink!" a source said. "Models can be cruel, especially with someone new and entitled."
Jenner is seemingly desperate to distance herself from her Jenner/Kardashian roots and even asked sister Kim Kardashian not to attend her shows in New York. "Kim was invited to a lot of the shows that I was in," Jenner told The Cut last week. "She called me before and was like, 'Hey, I was invited to the show, I just wanted to let you know. Do you want me to come?' and I was like, 'No.'"
She isn't shy about wanting to separate herself from her infamous family, whether it's during interview or on Instagram. She posted a professional picture with a quote she gave about loving her family, but wanting to work in the fashion world on her own. "I'm doing this for me. On my own. I love my family. But this is my thing. It's me," she told The Sunday Times Style. The post received over 705,000 likes from her more than 13.5 million followers after it was posted to the site for a week.
Follow me on Twitter @mariamzzarella
© Copyright IBTimes 2023. All rights reserved.