Kendall Jenner, Fashion Week Force Of Nature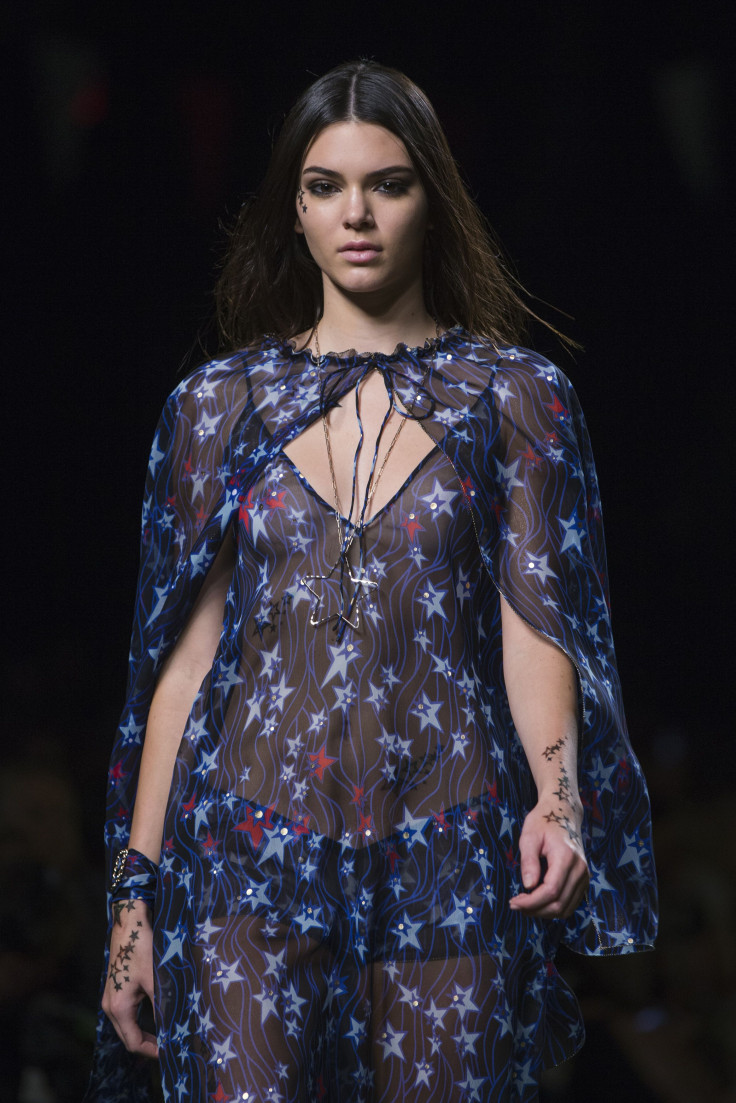 It might actually be impossible to keep up with the Kardashians.
Kim Kardashian's ever-growing brand seems to expand exponentially from her fashion and cosmetics lines to her popular app. And younger half-sister Kendall Jenner's spotlight is getting ever-brighter, thanks in no small part to New York Fashion Week, which ended on Thursday.
The 5-foot-10 stunner Kendall Jenner, daughter of Kris Jenner and 1976 Olympic decathlon gold medalist Bruce Jenner, announced recently that she was quitting "Keeping Up With the Kardashians," the show she starred on with her sisters Kim, Khloe, Kourtney and Kylie, to pursue her modeling career.
Kendall walked the big shows at New York's Spring/Summer Fashion Week this month: Diane von Furstenberg, Donna Karan, Marc Jacobs and Tommy Hilfiger, according to a rep at her agency, the Society Management. It's not her first appearance at NYFW: In February, she walked Marc Jacobs as an exclusive, and she then walked Giles in London, and Givenchy & Chanel in Paris.
Unlike her more famous sister, Kendall is the right height for runway modeling, towering over Kim, who is 5-feet-3. In one episode of "Keeping Up With The Kardashians," Kim lamented the fact that she was too short for runway modeling and encouraged her sister to take advantage of the opportunity.
Odds are, we wouldn't know who Kendall was if it weren't for her famous sister - but that doesn't mean she can't succeed in fashion on her own.
"For someone who's already well-known, like Kendall, fame has benefits and drawbacks in modeling," says Annie Tomlin, former beauty director of Refinery29 and Popsugar, now writer behind the Glowhow, who has been covering New York Fashion Week since 2007. She says Kendall might be booked so that brands can get extra mentions in the press, and because of her enormous social media following, they're probably hoping she'll mention their brand online. In fact, adds Tomlin, "I wouldn't be surprised if that were contractually negotiated — that kind of exposure is very valuable. "
As for Kendall's chances of being taken seriously as a model and not simply as a celebrity, Tomlin believes it will be an "uphill battle." She says, "The fashion world, despite Kim and Kanye landing a Vogue cover, is not keen on reality stars."
For now, it seems Kendall is just having fun doing what she's always wanted to do: be a model. In an interview with CNN, the 18-year-old said, "This is like, my job. I graduated high school and this is like, my career, what I wanted to be. "
© Copyright IBTimes 2023. All rights reserved.