Kendall Jenner-Chris Brown Dating Rumors: Selena Gomez Reveals Best Friend Has Boyfriend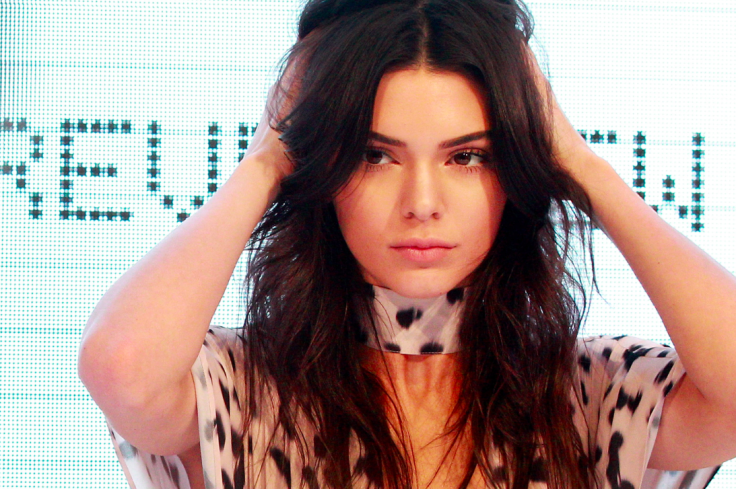 Update 9:12 p.m. EDT: Kendall Jenner is still single, an insider told celebrity blogger Perez Hilton. Gomez apparently misspoke during her interview Monday, which made some people believe she was still dating Harry Styles. "Kendall is single… She is not dating Harry anymore, but they are still friends and if they are in the same city they likely would [hang out]. Nothing bad happened between them, just busy schedules," the source said.
Original story:
"Same Old Love" singer Selena Gomez leaked a major bomb about her best friend, "Keeping Up With the Kardashians" reality star-turned-model Kendall Jenner. The eldest Jenner sister is notorious private about her personal life, but Gomez revealed her relationship status during an interview with Roman Kemp on the U.K. radio show 95-106 Capital FM Monday.
Gomez was asked about her "squad," which contains Taylor Swift, Gigi Hadid and Jenner. When Kemp jokingly asked if she was holding auditions for more people to get into her squad, she answered they weren't looking for more friends, but maybe some guys who were boyfriend material — because she's the only one in "the squad" that's single.
"None of them are single, just so you know," Gomez said. "Taylor is not single, Gigi is not single, neither is Kendall. I am the only single one!"
Unlike her famous sisters, Jenner, 20, has not posted any social media pictures of her new beau. She previously dated Harry Styles of One Direction, so some people thought they might have gotten back together after Gomez's slipup Monday. Another possibility is R&B singer Chris Brown, who she got lunch with in the City of Love last week while they were in the area for Paris Fashion Week.
Lastly, it could be soccer player Cristiano Ronaldo, who was caught "flirting" with the model on Instagram when he liked one of her pictures in January. "Kendall was totally flattered that he 'liked' her photo on Instagram. She, along with all of her sisters, thinks Cristiano is gorgeous. If he asked her out on a date, she would accept with no hesitation. It would be an experience that's for sure," an insider told Hollywood Life in an exclusive report at the time.
Follow me on Twitter @mariamzzarella
© Copyright IBTimes 2023. All rights reserved.