Kentucky Derby 2012: How To Make An Authentic Mint Julep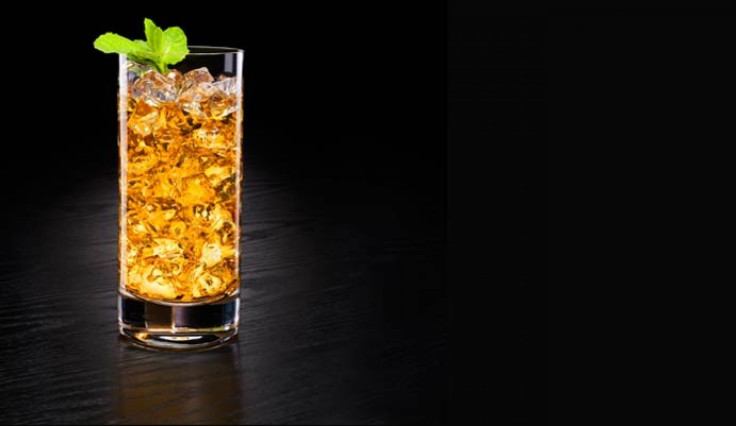 Mint juleps are synonymous with the Kentucky Derby - the first leg in horse racing's Triple Crown that gets underway Saturday at 5 p.m. EST on NBC.
Can't make it to Churchill Downs in Louisville, Ky., for the race? You can still have an authentic Kentucky Derby experience by making a mint julep using Woodford Reserve, the official bourbon of the race.
Mint juleps consist of bourbon, mint syrup and mint sprigs and plenty of the cocktails will be consumed during the day of the Kentucky Derby.
The derby is one of the signature events in all of sports and all eyes will be on Churchill Downs come Saturday. Besides the mint juleps, other traditions at the Kentucky Derby include men in seersucker suits and women in colorful bonnets.
While the horses set to run in the derby aren't finalized, the official Kentucky Derby website lists 20 horses as possible contenders
The two early favorites to win the 2012 Kentucky Derby are Union Rags, owned by Chadds Ford Stable, trained by Michael Matz and ridden by Julien Leparoux is given and Bodemeister, owned by Zayat Stables, trained by Bob Baffert and ridden by jockey Mike Smith.
To get that authentic mint julep experience, the bourbon should come from Woodford Reserve, the official bourbon of the 2012 Kentucky Derby.
Woodford Reserve has the following mint julep recipe on their website:
Ingredients:
3 ounces Woodford Reserve bourbon
2 tablespoons mint syrup (recipe for making mint syrup can be found below)
1 sprig of mint
Directions:
Fill a glass or julep cup with broken or crushed ice. Add mint syrup and the bourbon and stir gently until the cup is frosted. Garnish with 1 sprig of mint.
Mint Syrup:
Ingredients:
1 cup water
1 cup sugar
13 sprigs of mint
Directions:
Bring the sugar and water to a boil in a saucepan and boil for 5 minutes; do not stir. Pour over the 13 sprigs of mint in a heatproof bowl, gently crushing the mint with the back of a spoon. Chill, covered, for 8 to 10 hours. Strain, discarding the mint.
And now you're ready to watch the 2012 Kentucky Derby with an authentic mint julep. Enjoy!
© Copyright IBTimes 2023. All rights reserved.