Kenya's Tourism Boon Through William & Kate's Vacation Could Wane with Evicting Samburu Tribe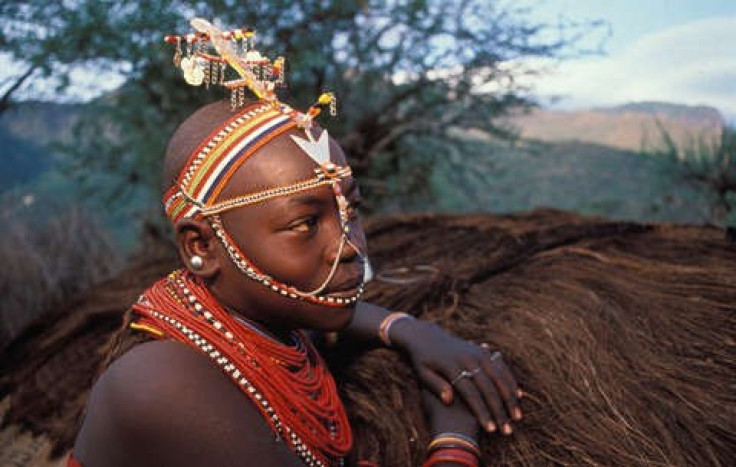 Britain's Prince William and Kate Middleton's famous pre-engagement holiday in Kenya gave a thrust to the country's tourism. However, according to German travel industry officials, its image of a tourist destination could be damaged with the recent evictions of the Samburu tribe.
Kate Middleton and Prince William, who got married in April last year, visited Kenya in November 2010, where William reportedly proposed to his girlfriend of eight years.
The royal couple is said to have got engaged during a private trip to the Lewa Wildlife Conservancy, a sanctuary located at the foothills of Mount Kenya.
Kenya's tourism officials hoped that the publicity of the royal engagement would promote Kenya as a romantic destination, where once a prince proposed to the princess, and thereby foster tourism development.
However, in the wake of the forceful evacuation of the tribe from Kenya's Laikipia district in December 2011, the German Travel Association, DRV, has warned the Kenyan government that it will not help promoting Kenya as an attractive destination especially in outgoing markets such as Germany.
The Samburu people have been evicted from Eland Downs area in the district in the past years in order to enable the foundation of a National Park in this region, to preserve wildlife and promote tourism development, according to Survival International, an organization working for tribal rights.
Kenya, which has numerous wildlife reserves, gets a large share of its Gross Domestic Product (GDP) from tourism, but the current situation of harassments and exploitations of the Samburu people have irked the travel association.
Tourism development needs to be carried out in a sustainable manner. This comprises not only the preservation of the ecological balance in the destinations but also social sustainability, which shows for example in the respect of local communities and their cultures and traditions, DRV president Jurgen Buchy wrote in a letter to Kenyan President Mwai Kibaki.
Tourism development on the expense of human rights and local communities cannot be the right solution and does not find the support of the German travel industry, he said, adding that this will hamper Kenya's image in the world as well as its tourism development.
The incident of eviction of the tribe for tourism development has received harsh reactions from organizations working for human rights.
It's really encouraging the German travel industry is taking the issue of human rights in Kenya so seriously. It's a stark warning to the Kenyan government that the international community will not tolerate human rights abuses in the name of tourism. The Samburu should be allowed to return to their land, and any tourism that occurs on that land should happen with their consent, Survival's Director Stephen Corry said.
© Copyright IBTimes 2023. All rights reserved.