Kevin Esterly, Amy Yu Facts: Missing Pennsylvania Student Likely With 45-Year-Old Man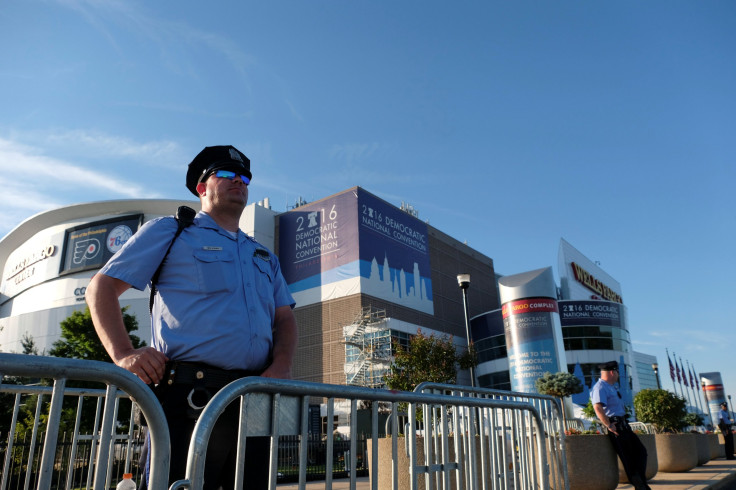 Police in Pennsylvania are looking for a 45-year-old man and a 16-year-old female student, who are believed to be in a "secretive relationship" and may have fled together, authorities said Thursday. Kevin Esterly and Amy Yu, a Lehigh Valley Academy Charter School student in Northampton County, were last seen together on Monday.
Allentown Police Department said that the duo "could possibly be traveling together in a 1999 Red Honda Accord, 2 door bearing PA vehicle registration of KLT 0529."
Court documents filed against Esterly state that he took Yu out of school 10 times between November and February without her parents' permission. This first came to light when Miu Luu, Yu's mother, went to pick up her daughter from school on Feb. 9 and found she had left the school with someone else.
Susan Mauser, CEO of the International Baccalaureate school where Yu studied, said protocol mandates only guardians or emergency contacts can pick up students. However, it was unclear if Esterly was listed as an emergency contact for the teenager.
"Whenever a person comes to the school and requests to remove a student they are asked to present identification, and, if the identification matches a person on the emergency contact list, the student is released to that individual. We can't comment on student matters or this specific case but we hope that Amy comes home safely and soon," the school said in a statement.
On Monday, the teenager's mother reported Amy as a runaway, saying her daughter's jewelry and personal documents were missing, court documents state.
Police contacted Esterly's wife Stacey, who told them she last saw her husband early morning Monday and that he had taken personal documents and withdrawn $4,000 from her account.
According to ABC News, an arrest warrant was issued against Esterly for interference with the custody of a child.
Police urged the public to inform them if they locate the duo. Yu is described as being an Asian female, 4-feet-11-inch in height and weighing approximately 90 pounds, while Esterly is described as being a white male, 5-feet-9-inch in height and weighing 185 pounds.
Yu's younger brother John spoke with local network WFMZ-TV alongside his mother on Thursday.
"She was like a pretty, beautiful sister," John said about his sister, adding, "She always helps me and takes care of me."
The latest incident bares close resemblance to the Tad Cummins and Elizabeth Thomas case. Cummins and Thomas went missing in March 2017 prompting an Amber Alert for the missing teenager and a manhunt for the teacher, who was believed to have kidnapped the minor. However, it was later revealed that the duo were in a relationship. The then-15-year-old Thomas spent five weeks on the run with her high school teacher, Cummins, before being discovered in a remote cabin in California in April.
In September, the teenager who fled with her 50-year-old teacher said she does not regret her decision. "I don't regret it, nor do I say that it was the right thing to do," Thomas said at the time.
"It was an experience I'll have to live with the rest of my life. It's good and bad. It's there. No matter what we do, we'll have to deal with it," she added.
© Copyright IBTimes 2023. All rights reserved.