Josh Thiede Update: Missing Uber, Lyft Driver Found Alive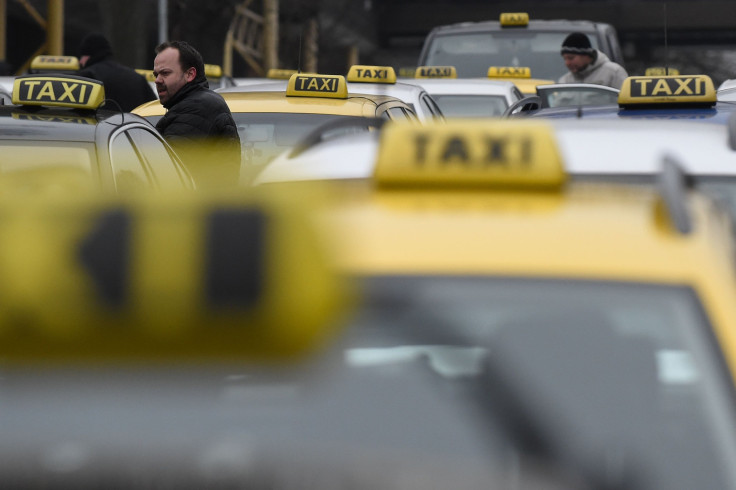 Josh Thiede, an Uber and Lyft driver who was reported missing since last Thursday, was found alive Tuesday. A close friend of Thiede said he was admitted to Good Samaritan Hospital in downtown Los Angeles.
No further information about his status was revealed.
His friends also said Thiede has been out of it ever since his admission to the hospital. They believe he may have been drugged in the recent days, and added they suspect Thiede has been in the hospital for quite a few days, CBS Los Angeles, a CBS-affiliated television station reported.
News about Thiede's location came a day after authorities found his missing car, a black 2014 four-door Nissan Altima with California license plate 7CSD450. Los Angeles Police Department (LAPD) said they found the car and towed it away Monday at 12:20 p.m. local time (3:30 p.m. EST) but did not reveal in what condition they found it.
Reports stated his car was spotted by a neighbor Monday morning on the100 block of South Kingsley Drive in Koreatown, Los Angeles. The car had a parking ticket on the windshield.
Ross Stracke, a witness on the scene, said, "When the alarm was blaring I looked out. I saw about seven or eight police officers, somewhere in that number, doing an investigation, with a bloodhound in the car. Bloodhound went in. Bloodhound went out. And then the bloodhound walked around a bit."
One of Thiede's friends, Kevin Young, said about LAPD's efforts, "But not finding his car that is a major piece of the puzzle that was missing. I'm sure that LAPD, they've towed the car away now. I'm sure they'll be able to get some sort of information from that."
Thiede, who is a 2007 graduate of Pickerington High School North, had not been in touch with his family and friends since Feb. 11, but a report regarding his disappearance wasn't filed until Feb. 15.
His friends and families were trying to do everything they could to find him. LAPD headquarters had also posted a picture on Twitter, asking people to help locate Thiede. Reports stated prior to his disappearance, Thiede was seen in the Westlake District on Wilshire Boulevard just north of the 110 Freeway.
Family and friends of Thiede, who is originally from central Ohio, were worried after it was revealed he called 911 just before his disappearance.
"We're really getting concerned now. It's almost a week tomorrow that he's been missing and there are so many pieces of the puzzle that just don't make any sense," friend Young said then.
Tim Starkey, the track coach for Pickerington Local Schools, also said, "You're kind of helpless... That helplessness, I'm sure the family is going through, I can't imagine it. Ambitious, dedicated, kind soul — he is one of those individuals out there that you are truly blessed to get to know."
© Copyright IBTimes 2023. All rights reserved.