Kevin Federline's Son Jayden Reveals Why He Didn't Attend Britney Spears, Sam Asghari's Wedding
Jayden also said he thinks Britney Spears' dad doesn't deserve all the hate he's getting.
KEY POINTS
Jayden spoke out about his and Sean's relationship with Britney Spears
The pop star's son said he doesn't find the extended Spears family 'manipulative'
Britney said she failed as a mother if her sons couldn't agree with her claims
Jayden James Spears-Federline, son of Kevin Federline, explained why he did not attend Britney Spears' wedding to Sam Asghari.
Talking to The Daily Mail, Jayden divulged how he and his brother, Sean, decided not to grace the pop star's wedding in June. The 15-year-old appeared in the interview with his father, Kevin.
"At the time, it just wasn't a good time to go. I'm not saying that I'm not happy for her. I'm really happy for them, but she didn't invite the whole family, and then if it was just going to be me and Preston, I just don't see how that situation would have ended on good terms," Jayden said.
For starters, Britney Spears continues to be estranged from some family members, which include siblings Bryan and Jamie Lynn and parents Lynne and Jamie. Jayden also talked about the ongoing spat between Britney and her family, particularly with his grandfather, Jamie.
"At first, he was just trying to be like any father, letting [his] daughter pursue her dream of becoming a superstar, but I did think maybe the conservatorship went on too long. Probably why my mom was very angry about the whole situation that she was working for too long — I personally think she was. She should have taken a break and relaxed," Jayden shared.
Britney and Kevin's son furthered that Jamie Spears "doesn't deserve all the hatred he is getting. Jayden also said that, despite his mother's claims, he does not find the extended Spears family to be "manipulative."
"They are not bad people. They know what we are going through now. They want our future to be what we want it to be. They just want to watch over us. Memaw and Uncle Bryan are a good part of our lives. They have taught me how to deal with things," he went on.
Britney Spears was quick to respond to Jayden's remarks after the interview was published in the newspaper. The "Toxic" hitmaker sent her son "all the love in the world" every day for the rest of her life.
"My love for my children has no boundaries, and it deeply saddens me to know his outcry of saying I wasn't up to his expectations of a mother ... and maybe one day we can meet face to face and talk about this openly," the wife of Sam Asghari added.
However, Spears took a swipe at Kevin Federline while explaining how hard she worked and what she endured to give Jayden and Sean all they have right now. "It's horrible to see your dad be a hypocrite and say the media is horrible yet has you talking about personal matters to them !!!" the "Lucky" singer went on.
Britney Spears then urged Jayden to "look in the mirror and remember ... you are my child and always will be !!!!" "Keep playing your gift on the piano ... you and your brother both are brilliant, and I'm so proud to call you both mine," she said.
To conclude her post, Britney Spears said that she may have failed as a mother if her son could not agree with what she claims her family put her through via the 13-year conservatorship.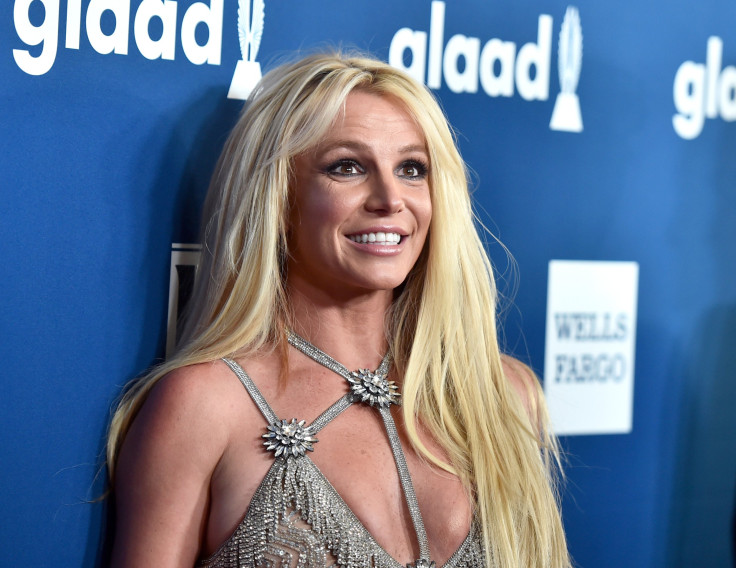 © Copyright IBTimes 2023. All rights reserved.
FOLLOW MORE IBT NEWS ON THE BELOW CHANNELS