Princess Diana Never Wanted To Divorce Prince Charles, Former Psychic Simone Simmons Reveals
Princess Diana was reportedly "naive" for spilling the beans to former BBC journalist Martin Bashir.
KEY POINTS
Simone Simmons claims she was close to Princess Diana
Martin Bashir's 'twisted fiction' convinced Princess Diana to sit for the interview
The ex-BBC journalist was found using fake documents to support his lies
Princess Diana never wanted to divorce Prince Charles, former psychic Simone Simmons, who claims to be a close pal of the late royal, claimed.
Speaking with Camilla Tominey of The Telegraph, the spiritual healer recounted some of the most memorable moments she had with the late Princess Diana. Simmons was always there by Princess Diana's side -- from Prince Charles' shocking interview with Jonathan Dimbleby, in which he confessed to committing adultery with Camilla Parker-Bowles, to Princess Diana's romances with Khan and Dodi Fayed.
"We were best friends. Yes, I'm a very odd person for some people to think of as Diana's best friend. But at least I'm honest, I'm sincere, and I would never put her wrong. I was very privileged to have such an amazing best friend," Simmons said.
The psychic revealed how Martin Bashir's "twisted fictions" about Prince Charles affected Princess Diana. EpicStream reported that the rogue BBC reporter fabricated stories such as the Prince of Wales bedding Prince William and Prince Harry's nanny, Tiggy Legge-Bourke, and manufactured false documents to back up his lies.
Bashir allegedly created lies after lies to convince Princess Diana to divulge her marital problems with Prince Charles on BBC's "Panorama" news program. "Diana burst into tears when she told me about Charles and Tiggy. Her face went beet-red. She was very angry," Simmons claimed.
The journalist denied spreading smears about the Royal family to convince Princess Diana to sit for the interview. Martin Bashir even suggested that one of the "mystics and clairvoyants" could have been the source of the false information given to the late royal.
"I was the one warning her against him. Diana was very naive. She had never known anyone like that. He wanted to look at the letters that were written by the Royal family to Diana. She told him he could only take photocopies, and then he replied: 'No if you take photocopies your photocopy machine will feed straight back to Charles's office,'" Simmons said.
"I said to her, 'don't you realise that technology hasn't even been developed that could do that yet?'. They kept meeting in car parks, which I thought was bloody dangerous. He made some horrible suggestions to her. And poor Patrick (Jephson), she treated him diabolically. I said, 'How could you do that to the poor man?' She said, 'You should see what he's sold: all my secrets,'" the former psychic went on.
"The day afterwards? Yes. Then when the Queen wrote to her, and demanded they get a divorce, she was blubbering on the phone, and I went over to calm her down. She said, 'Simone, I never wanted to divorce Charles. I always loved him'. I told her she should never have given that interview, but who encouraged her to do it? It was Fergie and Ruby Wax," Simmons furthered, insisting Princess Diana regretted pouring her heart out to Martin Bashir.
A Lord Dyson-led inquiry found Bashir "dishonest" in using fake documents falsely indicating that people close to Diana had been paid to spy on her. The BBC reporter's hoax about Prince Charles having an affair with a nanny was reportedly exposed during a defamation lawsuit that Tiggy Legge-Bourke brought in London's High Court.
BBC was blamed for whitewashing an investigation into the scandal and agreed to pay Tiggy, who is now known as Alexandra Pettifer, almost $250,000. The network also publicly apologized to her and the royals for the "false and malicious allegations" Martin Bashir made.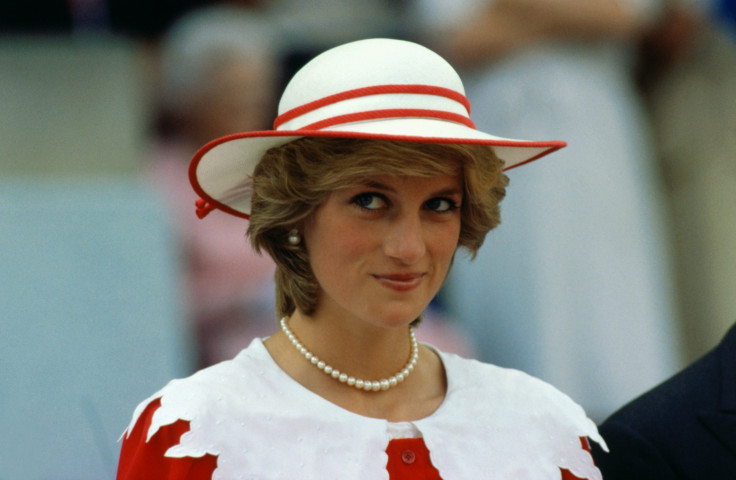 © Copyright IBTimes 2023. All rights reserved.