Kevin Hart 2023 Tour Rider Is Very Demanding: Specific Temperature, Drinks, Food Detailed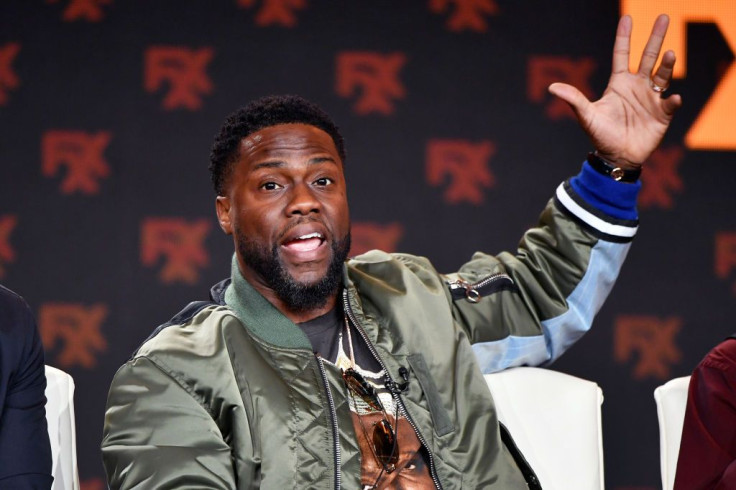 KEY POINTS
The document specified a room temperature of 70 to 72 degrees Fahrenheit for Hart
The team also requested floss sticks and "Man scented candles," among others
Substitution would not be accepted for Hart's particular black stool during shows
Kevin Hart's tour rider for his 2023 "Reality Check" tour demands particular items, including specific temperature, drinks, food, and even a particular stool for the A-list comedian, according to a report.
A copy of the 46-page tour rider released by The Smoking Gun highlighted some dressing room requirements, including a room temperature of 70 to 72 degrees Fahrenheit or 21 to 23 degrees Celsius and a specific list of furniture and sizes, among others.
The star's team also requested promoters to reportedly provide things like floss sticks and "Man scented candles," as well as the black stool he uses on stage.
Hart's team requested a "Star Dressing Room With An En Suite Bathroom" large enough to fit 10 to 12 people. The team also required a separate catering room and a private room for the comedian.
All three rooms are requested to be furnished with pieces of furniture such as full-size couches, at least 55-inch televisions, and single glass-door refrigerators, among others.
The comedian also required some specific food and beverage categorized into five sections: Mr. Hart's Drinks, Mr. Hart's Alcohol, Mr. Hart's Hot Food, Mr. Hart's Salad Bar, and Mr. Hart's Other Food And Snacks, as per the document.
The drinks, which consist of specific bottled water, soft drinks, energy drinks, tea, cocktails and juice, must be set and ready before 4:00 p.m.
Meanwhile, the food is requested to be ready by 6:00 p.m. The section contained some requests for a hot soup with no pork, fried chicken, beef, chicken and fish entree, vegetables, fruits and dessert.
Another section labeled "VERY IMPORTANT" required promoters to provide the comedian with a small bottle of Listerine mouthwash, floss sticks, travel size toothbrush and toothpaste, a .25 ounce container of Vaseline lip therapy in the "Original flavor," four "Man scented candles," iPhone chargers, tissues and playing cards.
The 46-year-old's team also required only one "acceptable stool" for the comedian, providing an Amazon link to promoters to buy the 29-inch tall, square leg flat top, Winsome black bar stool.
Substitutions would not be accepted for the stool.
The organizer also said that police should not be present in the venue unless requested by tour personnel.
Media personnel are also not allowed inside the venue.
The actor is set to continue his tour this February across the United States, South Africa, Egypt, Abu Dhabi, and Bahrain, according to the Kevin Hart Nation's website.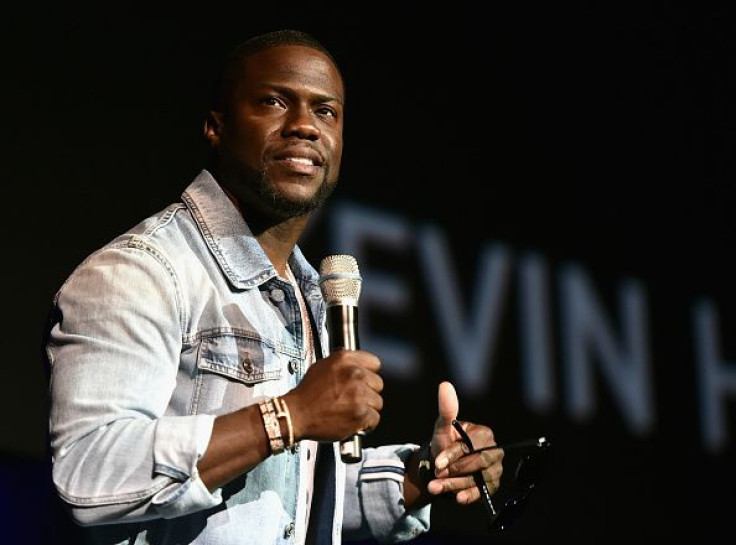 © Copyright IBTimes 2023. All rights reserved.