Kevin Hart Announced As Next VMAs Host; Will He Be The Best VMAs Host Ever? [VIDEO]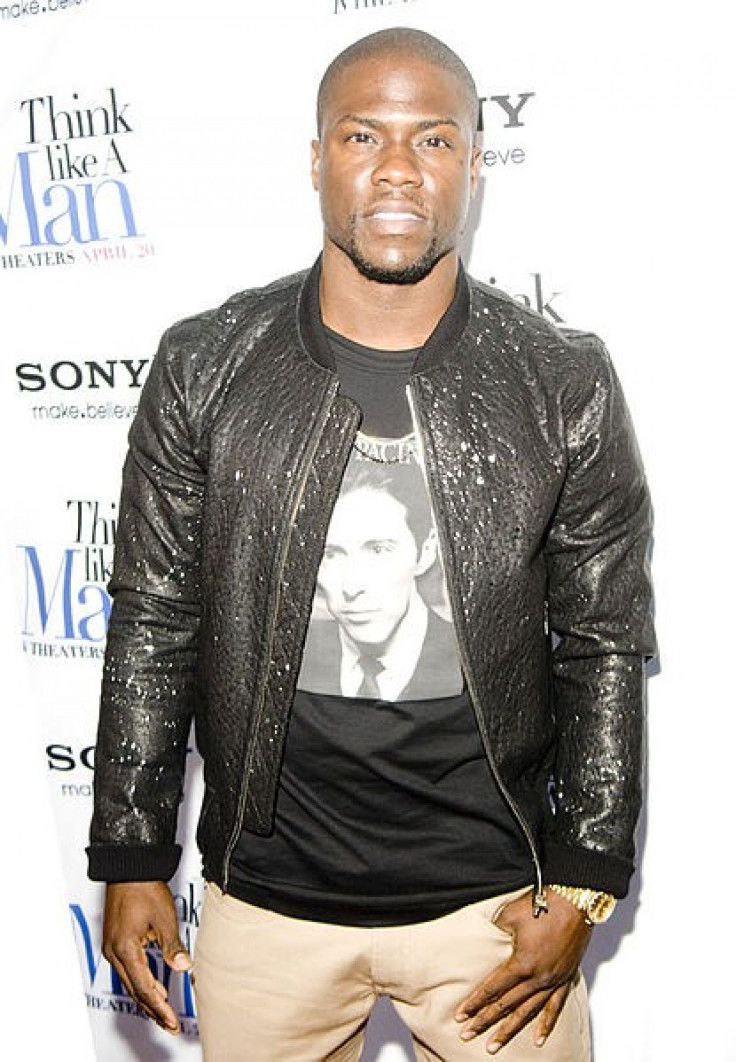 Kevin Hart was announced Wednesday as the host of the MTV Video Music Awards. Hart, who is currently one of the most popular comedians in America, hosted the 2011 BET Awards and has gained fame from his appearances on "Modern Family" and other shows. Hart broke the news of his Sept. 6 hosting gig with an appearance in a short video with Kim Kardashian and Kanye West (see below), according to the New York Times.
Hart performed the opening monologue in last year's VMAs along with several skits throughout the evening. That show had no official host and Hart's opening monologue might as well have been an audition for the 2012 hosting duty. In recent years he has also appeared in films like "The Five-Year Engagement" and "Think Like A Man."
Before he started showing up in movies, though, Hart made his name as a standup comedian. His 2011 "Laugh At My Pain" tour earned more than $15 million in ticket sales and broke Eddie Murphy's claim to be the only black comic to top $1.1 million in two-day live comedy ticket sales, reports Vibe Magazine. Hart participated in the most recent NBA All-Star weekend, where he was ejected from the celebrity basketball game and acted as a barrier to jump over in the slam dunk competition.
The list of recent VMA hosts includes Chelsea Handler, Russell Brand, Jack Black and Chris Rock. By appearing in a video with West and Kardashian, who are one of the most talked-about couples in the world right now, Hart showed that he could be a perfect fit with MTV's audience. In the video he scolds the pair for not listening and then speculates on what the three could call themselves, finally landing on "KKK."
With his charisma and potential star power already determined, Hart could be one of the mainstays of the VMAs for years to come. Russell Brand and Chris Rock each hosted the festivities multiple times and today are regarded as some of the best hosts the award show have ever had. Brand in particular was able to keep the show moving after Kanye's now infamous freak-out after Taylor Swift beat out Beyonce for the best music video of the year.
As with both of those hosts, Hart's standup comedy experience affords him a certain amount of comfort in front of the crowd and the sales from his "Laugh At My Pain" tour prove he can command huge audiences. Fans won't know for sure if he'll be one of the best until the VMAs air on Sept. 6 from the Staples Center in Los Angeles.
Get More: Kim Kardashian, Kevin Hart, 2012 VMA, Music, Kanye West
© Copyright IBTimes 2023. All rights reserved.
FOLLOW MORE IBT NEWS ON THE BELOW CHANNELS