Kevin Spacey Being Investigated Over 3rd Sexual Assault In London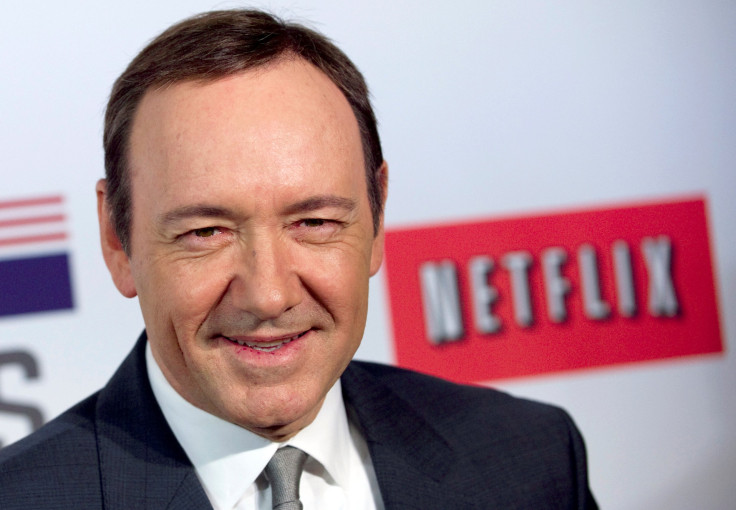 The woes of "House of Cards" star Kevin Spacey are far from over. This time around, he is being investigated for a third allegation of sexual assault in London.
Scotland Yard did not specifically identify Spacey. But a spokesperson reported that the person "who may, or may not be, subject to an investigation" is the same person they are looking into for two other reported sexual assaults. According to People, it has previously been confirmed that the person being investigated is the 58-year-old Oscar winner.
The Metropolitan Police said in a statement: "On 13 December we received an allegation that the man sexually assaulted a man (Victim 3) in 2005 in Westminster. Officers from the Child Abuse and Sexual Offences Command are investigating."
Spacey's first two sexual assaults took place in Lambeth, London in 2005 and 2008. "On Wednesday, November 1, City of London Police referred an allegation of sexual assault to the Metropolitan Police Service," a Scotland Yard spokesman said. "It is alleged a man assaulted another man (Victim 1) in 2008 in Lambeth. On Friday, November 17 a further allegation was made about the same man."
"The allegations are of sexual assaults against a man (Victim 2) in 2005 in Lambeth. Officers from the Child Abuse and Sexual Offences Command are investigating," the statement added.
It was "Star Trek: Discovery" star Anthony Rapp who first accused Spacey of sexual assault dating back to 1986. After, several crew members of "House of Cards" also came forward and confessed that they were victimized by Spacey's "predatory" behavior.
A former production assistant told CNN that Spacey sexually assaulted him during one of the show's early seasons. The employee claimed that Spacey put his hands down his pants without consent while he was driving the actor to the set. Later, Spacey cornered him and touched him inappropriately.
Former television news anchor Heather Unruh also accused Spacey for molesting her son. She revealed that the actor brought her son alcohol in a bar in Nantucket, Massachusetts, in July 2016. Her son was only 18 years old at the time, and the drinking age in Massachusetts is 21.
After getting the boy drunk, Spacey then "stuck his hand inside my son's pants and grabbed his genitals," she told BBC.
Unruh said Spacey invited her son to a party, but he ran away when the actor went to the lavatory. A criminal investigation is now underway against the actor.
"Shame on you for what you did to my son. Your actions are criminal," she tearfully said.
© Copyright IBTimes 2023. All rights reserved.