Is Khloe Kardashian Dating French Montana And Lamar Odom? Kris Jenner Wants Her To Stop 'Messing Around,' Source Says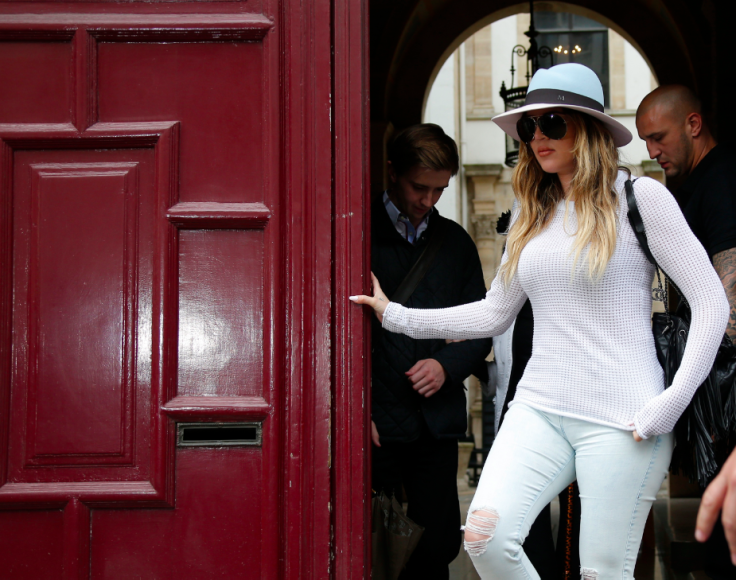 Khloe Kardashian is dating French Montana and estranged husband Lamar Odom simultaneously -- and momanger Kris Jenner wants her to break it off with both men, Radar Online reported Monday. Kardashian filed for divorce papers in December 2013, but she and Odom are still technically married. Though she hooked up with rapper Montana, her love for Odom still runs deep.
"Dating French and Lamar on the side is awesome, she says. She's really enjoying having so many guys that want her," an insider told Radar Online. "Khloe is loving playing the field right now."
Things between Kardashian and Odom haven't been easy. Their marriage crumbled after he was accused of infidelity and supposedly struggled with substance abuse.
But Jenner doesn't care. She "flipped out" and wants Kardashian to stop seeing Montana so she can get back with her husband. "She has been telling her that it is ridiculous to date both guys and that she is going to mess up everything with Lamar by fooling around with French," the source said.
What's infuriating Jenner, 59, more is that Kardashian, 30, didn't listen to her command. "Kris doesn't like to take no for an answer so Khloe had better watch out, the source said. "Kris completely expected Khloe to do exactly as she says and since she's not, Kris is really upset."
Neither Kardashian nor Jenner has responded to the claims. Instead, the youngest K-sister recently posted that she burned more than 650 calories during her "cardio blast" at the gym.
Most recently, the Kardashians were photographed attending church for Easter Sunday. The family wore all white for the occasion, but neither Odom nor Montana joined the religious outing.
For all the latest Kardashian drama, check out "KUWTK" every Sunday on E! at 10 p.m. EDT.
Follow me on Twitter @mariamzzarella
© Copyright IBTimes 2023. All rights reserved.