Khloé Kardashian Pregnancy News: Who Did She Date Before Tristan Thompson?
Kylie Jenner and Kim Kardashian aren't the only members of the Kardashian-Jenner clan that is expecting. Khloé Kardashian is reportedly pregnant, according to reports Tuesday.
The "Keeping Up With The Kardashian" star is expecting her first child with Cleveland Cavaliers player Tristan Thompson. The baby's sex has yet to be identified, but it has been reported that she is three months along, according to TMZ.
Thompson welcomed his first child into the world with ex-girlfriend Jordan Craig in December 2016. The pair's son, Prince Thompson, is now nine-months-old.
Kardashian has been romantically involved with Thomson for a year. The reality television star, however, has been linked to several other notable names prior to landing the NBA player.
Rashad McCants
Kardashian briefly dated NBA player Rashad McCants during the filming of "Kourtney and Khloé Take Miami" in 2009. The relationship doesn't appear to have ended on good terms. McCants, who is now a free agent, told Page Six in November 2009 that their entire relationship was staged for the show.
He later claimed that Kardashian cost him his career, telling the Charlotte Observer in May 2017 that he missed out on $60-70 million.
Derrick Ward
Kardashian briefly dated Tampa Bay Buccaneer's footballer Derrick Ward in 2009. The pair reportedly linked up in Mexico during sister Kourtney Kardashian's 30th birthday party, according to Us Weekly.
Lamar Odom
Kardashian famously connected with Los Angeles Lakers alum Lamar Odom. The pair tied the knot in September 2009 just one month after they started dating. The couple called it quits in 2013, but Kardashian didn't file for divorce until May 2016.
Kardashian detailed Odom's cheating on a January 2016 episode of "The Howard Stern Show."
"Lamar was so great at making me feel like I was the only one and I was this princess, so I never speculated about his cheating. He was so good. Nothing was on his cellphones," Kardashian told Howard Stern.
Matt Kemp
Kardashian dated Atlanta Braves player Matt Kemp following Odom in 2013. The pair allegedly went on a variety of outings together, but Kemp has reportedly denied having a romantic connection to the reality star.
French Montana
French Montana became a regular on the "Keeping Up With The Kardashians" shows between 2013 and 2014. The pair reportedly remains friends, but Kardashian claimed to have "jumped into something because I was just, like, lonely and destructive" on a 2014 episode of "Kourtney & Khloé Take The Hamptons."
Rick Fox
Fox and Kardashian barely dated in 2015. She was reportedly spotted on a dinner date with the retired NBA player in Los Angeles, but it didn't appear to have escalated from there on.
James Harden
Harden reportedly started dating Kardashian after meeting her at Kanye West's birthday party in 2015. Harden, however, broke it off in 2016 because he "didn't like all the attention," according to E!
Trey Songz
Trey Songz was romantically linked to Kardashian after the pair were allegedly caught kissing during her 32nd birthday party. Nothing, however, materialized after the initial report.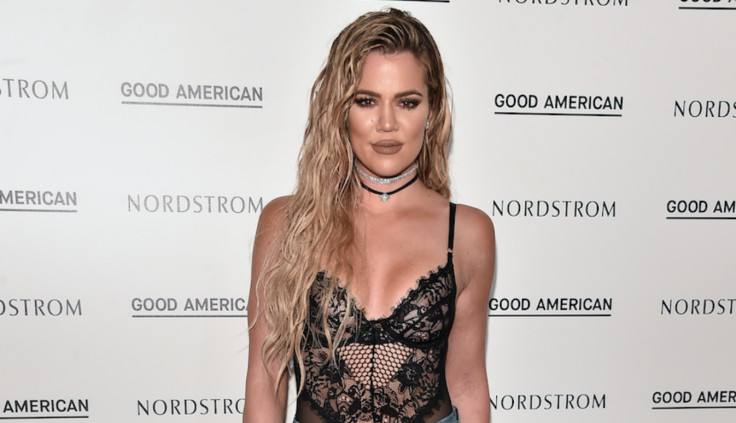 © Copyright IBTimes 2023. All rights reserved.