Khloé Kardashian Is Relying On This Sister For Parenting Advice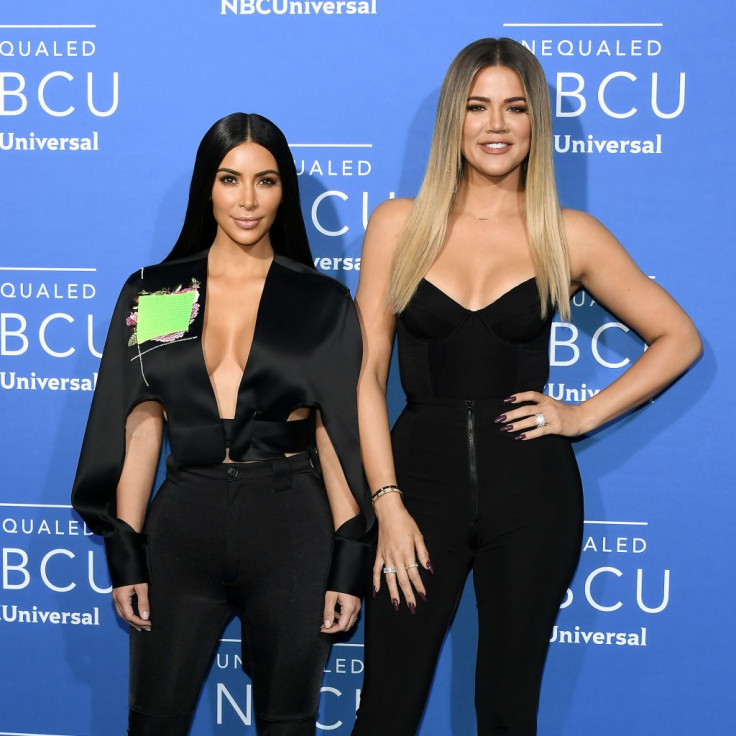 Kim Kardashian West, Kourtney Kardashian and Kylie Jenner are all mothers now, while their sister Khloé is well on their way to being a parent herself.
There are so many things that Khloé needs to learn as a soon-to-be mom, so who is she turning to for advice? A source told People that Khloé's go-to person is none other than Kim.
"Khloé has really only been asking Kim for advice. She agrees more with Kim's parenting style than Kourtney's," the source shared. "[Khloé's] also older and more mature than Kylie so her approach will be different than a very young mom."
However, there is one thing that Khloé and Kylie agree on when it comes to motherhood - they want to keep things on the down low.
"Khloé also wants to navigate motherhood in her own way and isn't really looking for other people to butt in," the source said. "Khloé mostly wants to do things herself when the baby arrives. She will have some help for sure but she plans to be extremely hands-on."
The two sisters have also been sharing details about their pregnancy journey to one another, and this has truly strengthened their bond.
"Khloé and Kylie aren't comparing notes per say but they've definitely talked about how they've been feeling. Kylie's obviously recently gone through what Khloé is going through now and they've only gotten closer as sisters through this experience," the source added.
The insider noted how Khloé was "born to be a mother," especially since she has been "very involved" with her nephews and nieces.
This will be her first child with boyfriend Tristan Thompson. The reality star hasn't decided on her daughter's name yet, but she might name the baby with a name that starts with a "T" or "K."
Though she often looks great in photos, an insider close to Khloé said she has actually been "having major sleeping issues."
"She's waking up all the time, struggling to get comfortable," the insider told Us Weekly, explaining that the soon-to-be mom "is tired all the time" and "exhausted."
But despite the discomfort she is feeling, her boyfriend makes up for it by "always sending flowers and gifts." Sometimes, the Cleveland Cavaliers center would surprise her by "tucking notes in her suitcase - cute things like that."
© Copyright IBTimes 2023. All rights reserved.