Khloé Kardashian Shares Cryptic Tweet Amid Reports Lamar Odom Was Drinking Before Church On Easter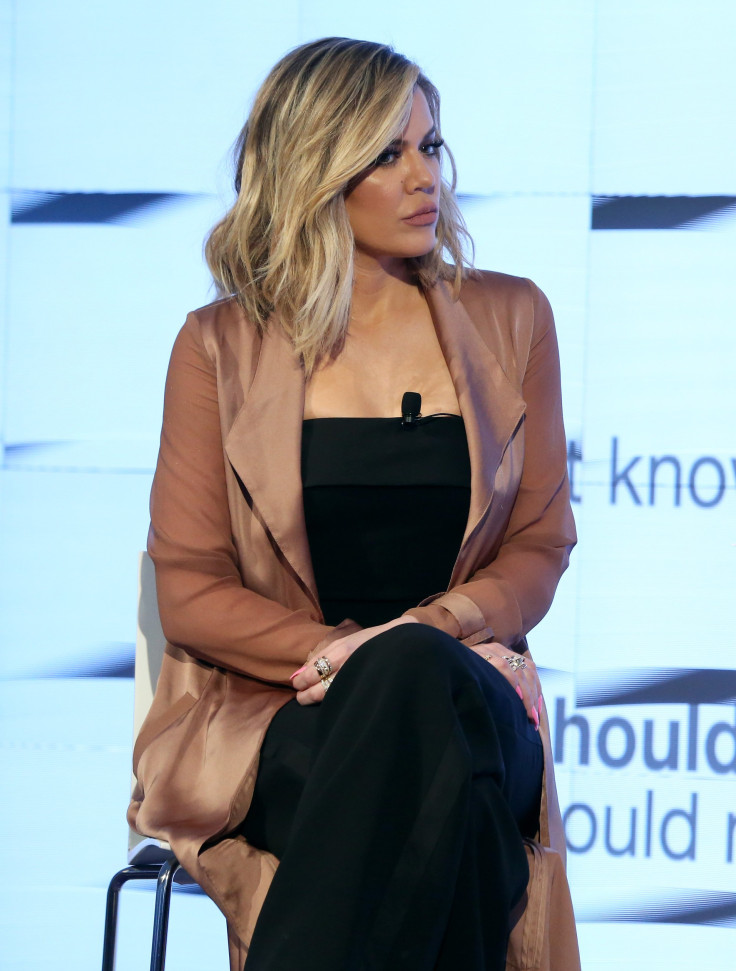 Khloé Kardashian left fans concerned about her well-being after posting a cryptic message to her Twitter account early Tuesday morning. The "Keeping Up With the Kardashian" star's message was especially alarming giving some of the rumors swirling about her estranged husband, Lamar Odom.
The reality TV star tweeted that she was feeling "helpless" amid reports from TMZ claiming that Lamar, 36, had been spotted at a bar early Sunday morning. Another patron snapped a photo of a man he believed to be Lamar ordering drinks at Johnny O'Brien pub in Sherman Oaks, California. Bar staff confirmed that Odom purchased and paid for three Remy Martin drinks. He was believed to have stayed at the bar for only a few hours, leaving around 1 a.m. PDT. Odom was later spotted church with the Kardashian family for Easter services, wearing the same outfit as the man in the photographs. Khloé, 31, has neither confirmed nor denied that her tweet was about Odom.
Lamar's health has been a priority for his estranged wife, who recently admitted that it took a toll on her physically. Around the time the former Los Angeles Laker was hospitalized in October for a drug overdose, Khloé reportedly got either Botox or fillers in her lips. During an episode of her FYI new series "Kocktails With Khloé," she admitted that she was unhappy with the way the procedure turned out, and returned three times to have the substance dissolved from her lips. She shared with "Real Housewives of Orange County" stars Heather and Terry Dubrow that her doctor has suggested that there was "too much" going on in her life — with her "real emotions" — for the Botox or fillers to take.
"It did not work for me. I looked crazy and I still think the effects are like, still in here," she said at the time. "I went to have it all dissolved like, three times."
Still, the former NBA player's health is said to be on the upswing. According to a February report from TMZ, Lamar was spotted at a Cal State Northridge baseball game in Los Angeles by himself. Onlookers said that he stayed for the entirety of the game before meeting up with a trainer who is believed to work for the college. The pair are thought to have gone and played a one-on-one game of basketball on campus once the baseball game had ended.
© Copyright IBTimes 2023. All rights reserved.