Khloe Kardashian Shares Meaning Of 'Soulmate' Amid Tension With Partner
The cryptic messages by Khloe Kardashian online continue amid tensions with her partner, Tristan Thompson. In her latest post, she shared the definition of the term "soulmate" and explained how a partner is not someone who completes a person, but rather, inspires a person to become the one he or she always wanted to be.
Kardashian hasn't been spotted with Thompson recently. The two have been experiencing relationship troubles ever since reports of the basketball player cheating on his partner with several women surfaced online.
Kardashian has been posting messages related to life and love ever since the cheating news broke. According to US Weekly, the TV star has a new post related on relationships on her Instagram Stories page. In her post, she shared a quote from author Bianca Sparacino.
According to Sparacino's quote, a soulmate isn't some who "completes you." A soulmate is someone who inspires the partner with "so much conviction, and so much heart that it is nearly impossible to doubt just how capable you are of becoming exactly who you have always wanted to be."
Although the cheating reports have been widely circulated and talked about online, Kardashian and Thompson reportedly remain a couple. The reality star gave birth to daughter True last year, and the toddler is now 9 months old.
A source reportedly revealed previously that Thompson has been trying everything he can to regain Kardashian's trust. The TV star, however, has been spending more time in Los Angeles to stay close to the support system she has there in the form of her family. The source felt that the rebuilding of the relationship will take time because the reality star has not yet gotten over the cheating scandal.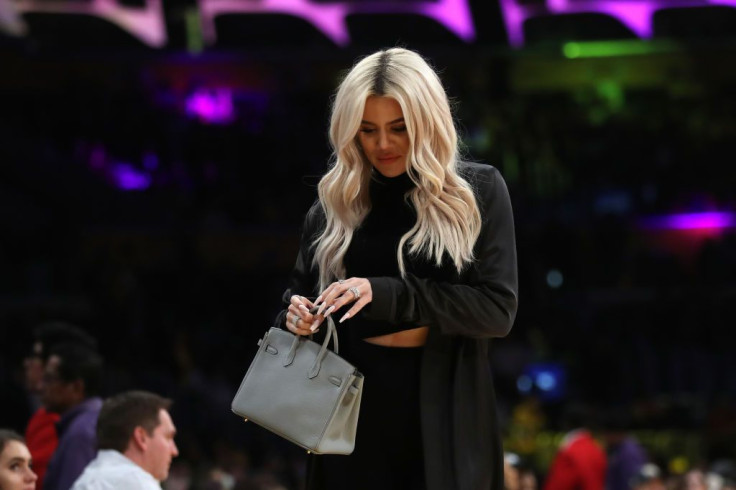 Meanwhile, Kardashian has been keeping herself occupied with her career and also actively engages with her fans online. In a more recent post on Instagram, she shared an inspiring message to all her followers to believe in their own power.
Kardashian has also been posting pictures and videos of her daughter on social media. A more recent video she shared on Instagram showed her playing with her daughter, and the reality star described the toddler's laughter as "the ultimate sound."
© Copyright IBTimes 2023. All rights reserved.