Khloe Kardashian's Fans Praise Her Icy Blonde Hair, Short Nails In New Photoshoot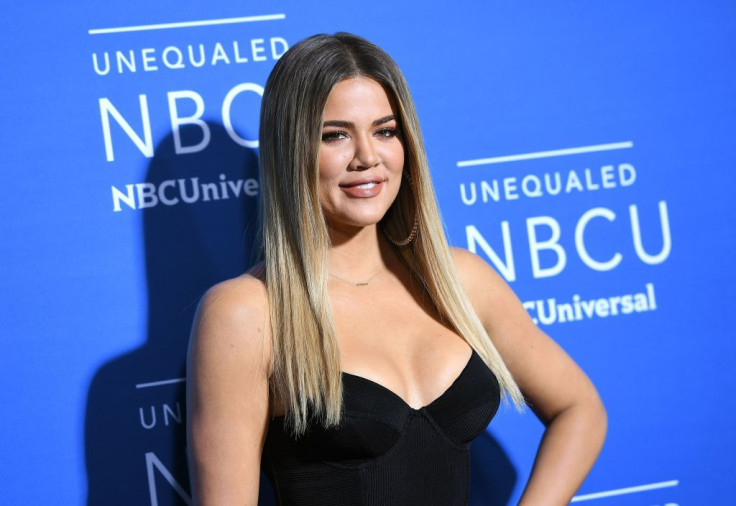 KEY POINTS
Khloe Kardashian is the cover star of L'Officiel Italia's Summer 2023 "Wonder Women" issue
She rocked platinum blonde hair and bleached eyebrows, which her fans loved
She was styled and interviewed by her older sister Kim Kardashian for the magazine shoot
Some of Khloe Kardashian's fans think her latest magazine cover may feature her best look ever.
Khloe posed for the cover of L'Officiel Italia's Summer 2023 "Wonder Women" issue.
The Good American co-founder stunned in the cover shoot, flaunting her platinum blonde hair and bleached eyebrows and wearing Dolce & Gabbana.
Khloe and L'Officiel Italia shared some snaps from the photoshoot via Instagram, and many of her fans took to the comments section to express how much they love the reality star's new look.
"Love this more natural look! You are so very naturally beautiful," one person commented. Another user told Khloe that it was "the best you've ever looked."
"You are stunning!!" a third person said, while a different commenter opined, "This blonde makes you look so young and fresh. I love it."
"Blonde is your color," another user said.
Several also complimented Khloe's shorter nails, saying that they were happy that she finally opted for "normal nails."
"Yay!!!!! Normal nails!!!!" one user wrote. Another added, "I love the short nails on you."
"You with short nails [smiling face with heart-eyes and raising hand emojis.]," a third person wrote.
"She finally did something about her Komodo dragon-looking hands," a fourth user wrote, along with multiple clapping hands emoji.
Khloe's photos were captured by the photography duo the Morelli Brothers. She was styled and interviewed by her older sister, Kim Kardashian, for the shoot, according to the magazine.
During the interview, the siblings talked about their surrogacy experiences. Kim asked Khloe if she would recommend the process to those struggling to conceive.
"I am so incredibly thankful for your experience because you were with me every step of the way through mine. And I appreciate that I learned so much about surrogacy from you," Khloe said, expressing her gratitude to Kim.
She added, "I was unable to carry a second child due to health concerns, and I am incredibly grateful that we have surrogacy as an option. My situation was a very unique and hopefully a rare situation. The situation that I was in at that time caused a significant sense of detachment from my son."
Khloe clarified that she doesn't want to "detour anyone from trying surrogacy." The "Revenge Body" star said she just wanted to be "honest" about her experience.
"My intention is to be honest about my experience and ensure that nobody feels alone. That's why I choose to be vulnerable and transparent, even when it hurts. I want others to know they have an ally and that it's ok to feel a certain way," she added.
Khloe welcomed a son with ex-boyfriend Tristan Thompson via surrogate last year. She also shares her 5-year-old daughter True with the NBA player.
Kim welcomed her daughter North and son Saint naturally, but due to health complications, used surrogates for her two youngest children, Chicago and Psalm. She shares all four kids with her now ex-husband Kanye West.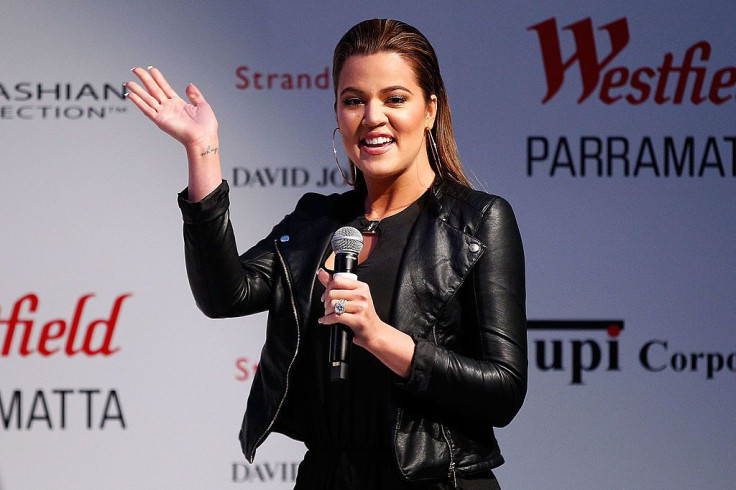 © Copyright IBTimes 2023. All rights reserved.