Khloe Kardashian Called Out For 'Dirty' Tongue In Silly Selfie On Instagram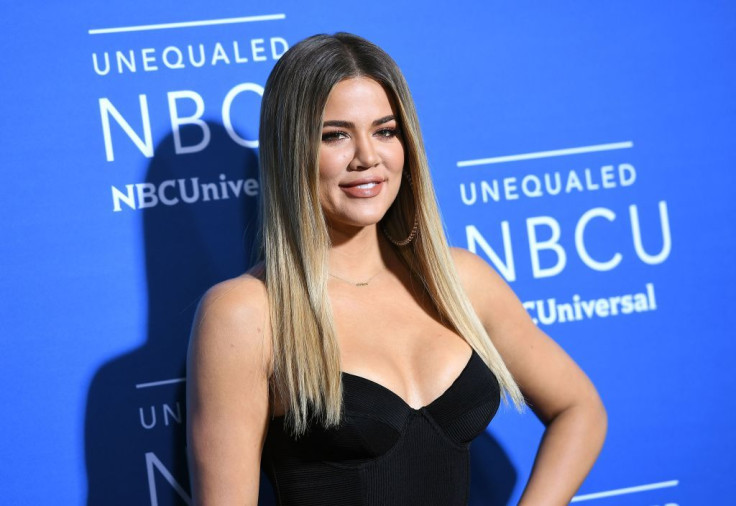 KEY POINTS
Khloe Kardashian watched "The Little Mermaid" with her daughter True, nieces and nephew
The reality star shared several photos from the outing via Instagram
Fans questioned Kardashian's oral health after her tongue appeared "white" in one photo
Khloe Kardashian is getting trolled over her "white" tongue after posting fun and silly selfies.
The reality star recently shared selfies on Instagram with her 5-year-old daughter True, Rob Kardashian's 6-year-old daughter Dream, Kim Kardashian's 9-year-old daughter North, and Kourtney Kardashian's 8-year-old son Reign after they bonded and watched "The Little Mermaid" together.
In one snap, the Good American co-founder stuck her tongue out as she posed with True, who made the same face, and Dream, who smiled.
However, fans were quick to point out Khloe's seemingly discolored tongue and question her oral hygiene, Page Six reported.
"Clean your tongue, Khloe... It looks so dirty," one commented. Another added, "Khloe forgot to brush her tongue."
"Yuck Khloe, your [tongue] is white!" a third commenter wrote.
Another netizen opined, "Your tongue should be pink, not white-coated."
The photo in question also sparked a discussion on Reddit, where one person said that there are "tons of reasons" for Khloe's tongue to be colored white that are not limited to hygiene-related.
"I had a friend at school whose tongue always looked like this, so I looked it up back then. Literally a never-ending list of possibilities – many of them related to [the] digestive tract," the user wrote.
Another slammed those trolling Khloe over the color of her tongue, writing: "Good lord, what a nit-picky thing to call someone out on?"
While many were seemingly bothered by Khloe's tongue color, several also praised the "Kardashians" star for spending quality time with the kids, giving her a thumbs up for being a great mom and aunt.
"Khloe, [you] are the BEST mommy, daughter, auntie, friend and the sweetest human being someone could ever have around. I love [you] with all my heart," one fan wrote. Another added, "Khloe and babies... She is just perfect with them always."
"The best auntie," another wrote. "How very sweet and so kind of you. Glowing with happiness," another fan said.
Khloe's sister Kim also took to the comments section to thank her for looking after the kids and taking them to the movies.
"Thanks for holding it down," the Skims founder wrote in one comment.
"Omg I miss you guys!!!" she added in another.
This comes after Kim and her eldest North were spotted supporting Khloe's ex and True's father, Tristan Thompson, during a Los Angeles Lakers and Golden State Warriors game earlier this month.
The mother and daughter's support for the NBA player sparked speculations online that Khloe and Thompson had gotten back together despite his cheating scandal. However, Khloe has since denied the rumors.
"Stop pushing this narrative. It's tiring," Khloe wrote on Instagram on May 16. "But I suppose you guys will continue the narrative you want regardless of what I say so what's the point[?] It's exhausting, but I learned people will only understand to the level of their own perception. Most are stuck at believing the lies because it's the narrative they want to fuel."
She likened Kim's closeness to Thompson to her own friendship with Kourtney's ex Scott Disick, noting that it was just "a family member supporting another family member." Khloe said Disick remains a brother to her, even if it has been years since he and Kourtney called it quits.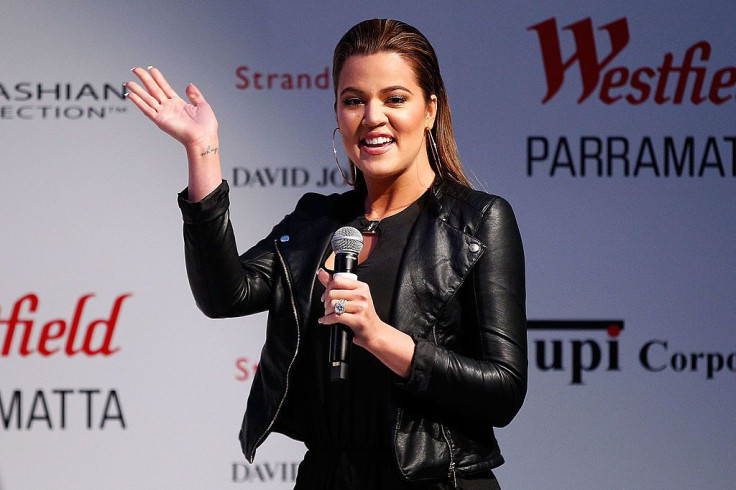 © Copyright IBTimes 2023. All rights reserved.