Kim Kardashian Recalls Warning She Gave Pete Davidson During Relationship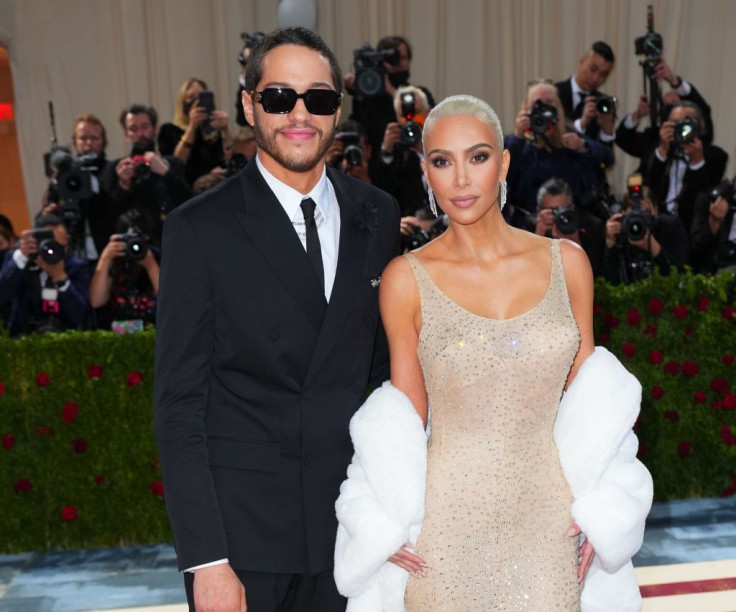 KEY POINTS
Kim Kardashian discussed with Scott Disick and Khloe Kardashian the difficulties of dating while on reality TV
Kim said she warned Pete Davidson about "what you're getting yourself into" early on in their romance
She said she made sure Davidson didn't feel pressured to appear in "The Kardashians"
Kim Kardashian made sure to let her now-ex-boyfriend Pete Davidson know what to expect when it comes to dating a reality TV star.
On Thursday's episode of "The Kardashians," the Skims mogul opened up about a conversation she had with her then-beau about the difficulties of dating while on reality television as she was chatting with Scott Disick and sister Khloe Kardashian.
"In the dating conversation, once there's a story about you, you start to believe the hype," Kim told the pair on the Hulu series, E! News reported. "That you're together, and oh my god, and it's hot and heavy and it's everywhere. And everyone thinks that you guys are practically getting married in a week."
Kim admitted that it made dating challenging for her after her split from ex-husband Kanye West in 2021.
Due to this, she said she warned Davidson early on about how their romance might play out on "The Kardashians."
"It's hard when you start dating someone, and you live your life on a reality show," Kim continued, "so Pete and I had that conversation right away. You obviously know what you're getting yourself into."
Kim and the "Saturday Night Live" alum initially kept their relationship away from the Hulu show's cameras. However, after fans demanded to see Davidson in the series, they eventually got a glimpse into the pair's romance.
"The fans were like, 'Pete's not on the show.' And I was like, 'We said that from the start. It's not what he does,'" Kim shared. "Then I opened up, then I had him on the show. I talked about every last thing."
Davidson appeared in a few scenes in "The Kardashians" that were filmed when he and Kim were still together. However, the celebrity mom-of-four made sure that her then-boyfriend didn't feel pressured to appear in the reality TV series.
"I'm not gonna meet someone and be like, 'Pause. Before we get to a place, will you be on my show?' Like no," Kim said during a confessional. "And he was still on, guys. He was on at what level he was comfortable with."
Khloe sympathized with Kim and agreed with her sister, noting that she also wouldn't want a new partner to join the reality show right away.
"If I'm newly dating someone, I'm not gonna have them on the show," the Good American co-founder added. "That's weird."
In a previous episode of the series, Kim opened up to Scott about her "sad" breakup with Davidson. The beauty mogul admitted she felt "a lot of guilt" after their split since the comedian "went through a lot because of my relationship [with West]."
Kim's ex-husband previously attacked Davidson in a series of scathing social media posts.
People magazine reported that Davidson allegedly sought trauma therapy due to the "Gold Digger" rapper's online harassment. Despite this, the "King of Staten Island" star reportedly had "no regrets" about his romance with Kim.
Davidson and Kim dated for nine months before they called it quits in August 2022.
As for the reason for their split, an unnamed source told Page Six at the time that the exes decided to be just friends after they found that "the long distance and their demanding schedules made it really difficult to maintain a relationship."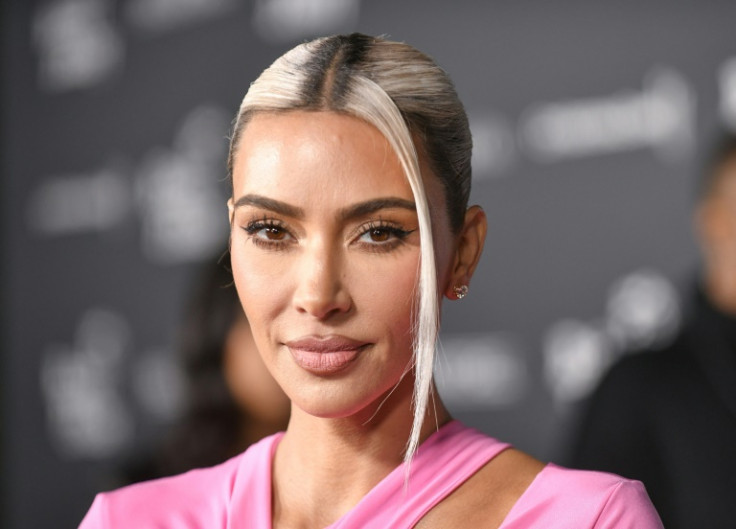 © Copyright IBTimes 2023. All rights reserved.