Khloé Kardashian's Lip Injections Are Making Her 'Miserable,' Insider Says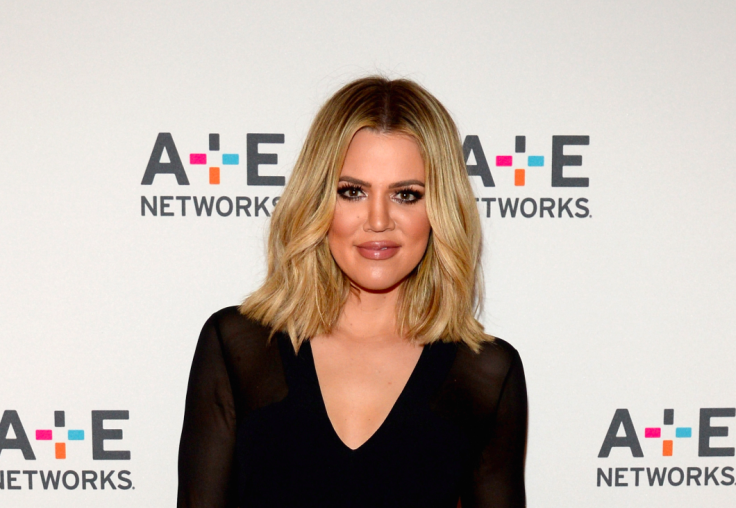 "Keeping Up With the Kardashians" star Khloé Kardashian morphed her body through intense workouts , but there's one thing she can't plump no matter how much iron she pumps: her lips. The star reportedly dabbled in lip injections to create a luscious pout like Kylie Jenner's. The only problem is the results aren't what she expected, Radar Online wrote in an exclusive report Friday.
"Khloé says it's like carrying a mouth full of concrete, but there's nothing she can do at this point because the alternative is even worse," an insider said about the 31-year-old stopping the supposed injections. "Khloé privately admits she knows they look terrible, but if she doesn't keep trying to maintain the look she's worried her whole mouth will collapse and look like a freak show."
The problem doesn't stop at esthetics. She's in "terrible pain" and has "no sensitivity in that area anymore," the source added.
Pain and looks aside, her filled lips didn't come cheap. It reportedly cost her "tens if not hundreds of thousands" to plump her pout with collagen and other fillers. "It's making her miserable," the insider said. "She's never happy no matter what she does."
Kardashian, 31, denied using fillers in November. "Let me set the record straight, once and for all: I haven't had any fillers or done any plastic surgery. YET, LOL," she wrote on her website, according to Hollywood Life.
When the time does come, she plans to film it: "When I do get fillers, I want some normalcy to my face because you are supposed to have expressions! You better believe when the time comes, though, I'll be the first to say, 'Let's film this shit!' Bring the cameras out because I want to document it! Hello … live stream, people!!! Haha!"
Follow me on Twitter @mariamzzarella
© Copyright IBTimes 2023. All rights reserved.