Kid Cudi 'Passion, Pain & Demon Slayin' Review: 7 Best Songs From Cudi's New Album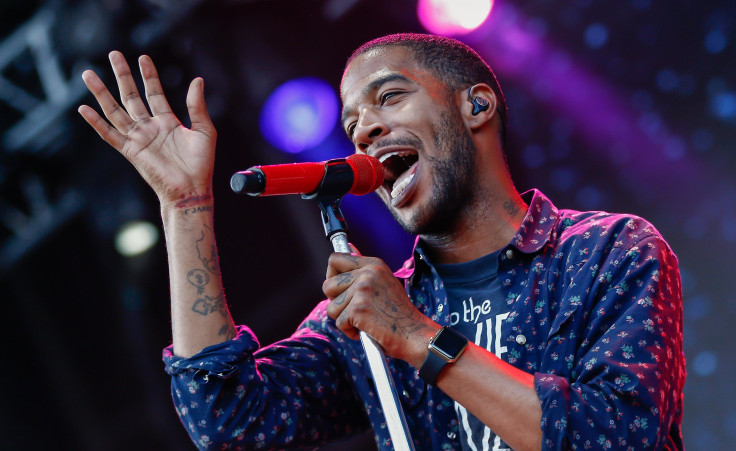 After a rough 2016 which involved feuds and rehab, Cleveland native Kid Cudi is finishing out the year with his sixth studio album, "Passion, Pain & Demon Slayin.'"
Following the critically-panned alternative-rock album, "Speedin' Bullet 2 Heaven," Cudi vowed to return the sound that made him famous on his first albums such as "Man On the Moon" and "A Kid Named Cudi." Enlisting the help of Dot da Genius, Pharrell, Mike Will Made It and frequent collaborators, Plain Pat and Mike Dean, Cudi has recaptured the sound that made fans first fall in love with him.
With 19 songs, broken into four acts, Cudi's latest album nearly clocks in at one hour and half and can be a lot to take in during the first listen. The album opens up with the lead single, "Frequency," which sets the tone for the rest of the album with its spacey production and stoner-like sound.
Many of the songs on "Passion, Pain & Demon Slayin'" feature dreamy-like production, which suits Cudi's style. But while the production is some of the best in hip-hop this year, Cudi's vocals and infamous humming can quickly turns listeners off.
Cudi's singing on songs such as "Swim In The Light" and "Wounds" isn't easy on the ears but get Cudi rapping on songs like "Does It" or the Andre 3000-assisted track "By Design" or throw him over dance beats like "Dance 4 Eternity," and you're not going to want to turn the album off. Check out the seven best songs from the album:
1. "Releaser"
It's uncertain when "Releaser" was recorded but knowing the mental issues that Cudi dealt with in 2016 makes the song even more haunting. Produced by Mike Dean and Plain Pat, the song finds Cudi pleading with a higher power or someone else, singing, "No longer can you deny me / It's blinding, your glory / Your glory is blinding." But where the song really shines is during the pre-hook when a female voice sings, "I think I'm on the verge of breaking down." The song is a roller coaster of emotions that will definitely get a feeling out of any listener.
2. "By Design"
One of two collaborations with Andre 3000 on the album, "By Design" is the one that wins out. While "The Guide" may feature an excellent verse from 3000, "By Design's" beat — produced by Plain Pait and Pharrell — plus it's hook done by Andre 3000 make it stand out.
3. "Surfin'"
The album's other lead single "Surfin'" is produced by Pharrell and is the perfect way for Cudi to close out the album. With it's marching drum beat, fat bass line and guitar strums scattered throughout, "Surfin'" is a celebration of Cudi's ahead of its time style in hip-hop, which has often been imitated by others. The album version also adds nearly an extra three minutes to the song.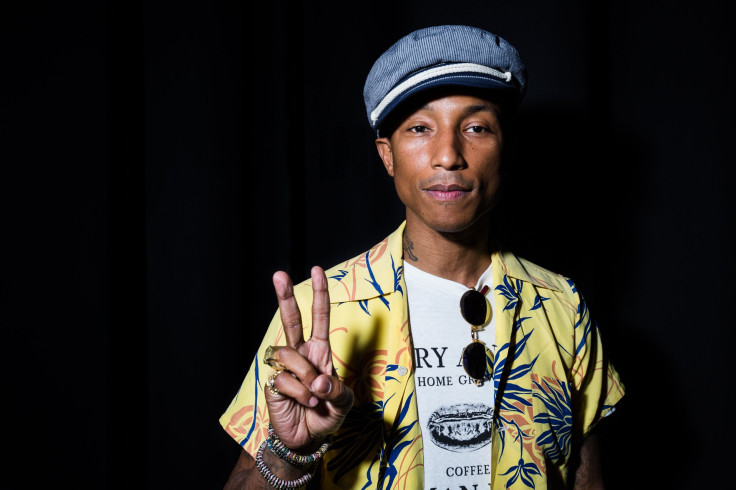 4. "Rose Golden"
"Passion, Pain & Demon Slayin'" doesn't feature many guest appearances but besides Andre 3000's, Willow Smith has the best one. Harmonizing with Cudi on "Rose Golden," Smith's voice compliments Cudi's as they sing the hooks and verses.
5. "Distant Fantasies"
If "Releaser's" beat can be labeled as haunting, "Distant Fantasies" has production reminiscent of a horror movie. The second song in the album's third act, "Niveaux de l'Amour" (Levels of Love), "Distant Fantasies," is Cudi's ballad to a lover who will never find another one like him. With its graphic lyrics like "Findin' love in the shadows, ready to pounce / They yearnin' for my return," "Distant Fantasies" is one of the most passionate songs on the album.
6. "Flight At First Sight/Advanced"
Broken into two parts, "Flight At First Sight/Advanced" is the other song on the album with production handled exclusively by Pharrell. With the producer's signature sound all over the track, the song really shines when it breaks down into the second part.
7. "Does It"
Like he sings in the bridge, Cudi wants you to know that he's "out here" and on "Does It," Cudi doesn't hold back. On the track, Kid Cudi brings out his bars to call out everyone who is in his way and doesn't believe in him. The beauty of the song lies in Cudi's rising aggression as the verses go on which climaxes at the bridge with Cudi rapping, "Running the game with no cheat codes."
"Passion, Pain & Demon Slayin'" is available now digitally and on CDs Dec. 23.​ Stream the album HERE.
© Copyright IBTimes 2023. All rights reserved.