J. Cole '4 Your Eyez Only' Review: 5 Best Songs From Cole's New Album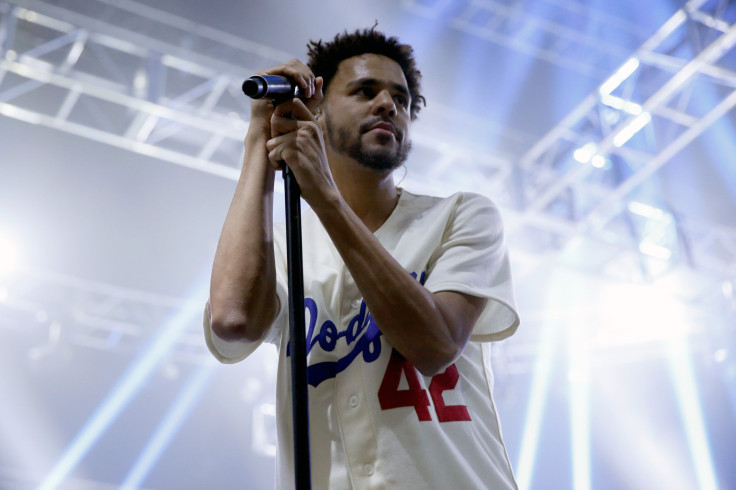 Rapper J. Cole is back with the long-awaited follow-up to his 2014 hit album, "2014 Forest Hills Drive." Just like he did with his last album, Cole's latest, "4 Your Eyez Only," came with a surprise announcement and minimal promotion. Aside from a documentary that featured new songs that don't appear on the record, the album's hype comes from the rapper's dedicated fanbase.
"4 Your Eyez Only" shares some of the same qualities as his 2014 album, such as no featured guests and production handled by J. Cole himself, but where "4 Your Eyez Only" differs in its concept. At only 10 songs long "4 Your Eyez Only" is a short, but J. Cole does his best at telling various tales of love and lost friends.
Unfortunately for Cole, many of the songs come off as a chore to listen to. While hardcore J. Cole fans will appreciate his slower, more melodic offerings, many other hip-hop fans will likely be bored by the subject matter of songs and the album's production.
But while many of the songs miss the mark, there are still a few standouts. Cole shines on songs like "Neighbors" and "Change," where his flow shows why he can be of the better rappers in hip-hop. Check out the five best tracks from the album.
1. "Neighbors"
On "Neighbors," J. Cole pleads for his neighbors to accept him as the successful rapper he is. Instead, Cole's neighbors just see him as a drug dealer. "I guess the neighbors think I'm sellin' dope," he raps, eventually revealing that he actually is. Where "Neighbors" really shines is in its chorus, which is reminiscent of Cole's "GOMD."
2. "Change"
While much of the production on "4 Your Eyez Only" falls flat, "Change" features one of the album's best beats which compliments Cole's flow. J. Cole has always said 2 Pac was one of his favorite rappers and on "Change," the Pac influence is easily heard.
3. "Foldin Clothes"
If there was ever a song that J. Cole haters would make fun of the rapper for, this song would be it. As the song title suggests, J. Cole is actually rapping about folding clothes. While many hip-hop love songs are usually the same, J. Cole switches it up and shows how doing household chores and the daily, boring relationship stuff is how he wants to prove his love.
4. "Immortal"
J. Cole didn't live the street life rappers like Jay Z and 50 Cent rap about but Cole still finds a way to tell these stories through the eyes of others. While Cole has rapped about almost getting into dealing drugs, "Immortal" details what would have happened if he actually did.
5. "She's Mine, Pt. 2"
It's not hard to see why J. Cole fans love the rapper and part two of "She's Mine" is exactly why. Leaving the rapping behind, J. Cole opts for a more spoken word style as he dedicates the song to his wife and a newborn child.
© Copyright IBTimes 2023. All rights reserved.
FOLLOW MORE IBT NEWS ON THE BELOW CHANNELS