Kim Hyun Joong Military Service Update: South Korean Star Discharged From Army, May Hold Fan Meeting Soon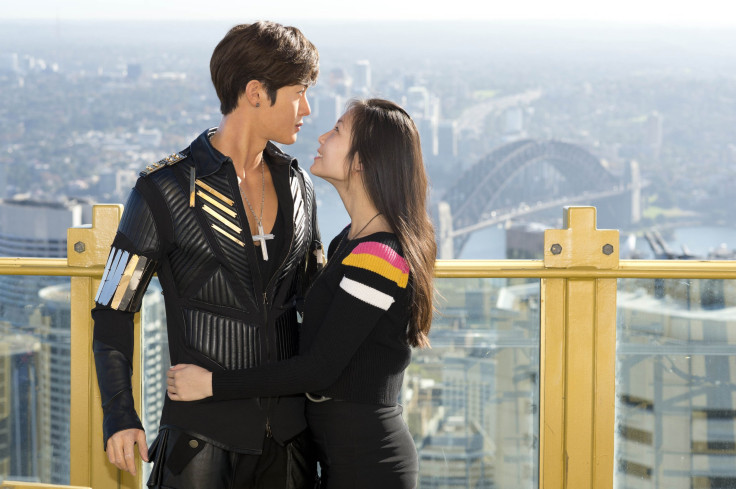 South Korean actor and singer Kim Hyun Joong was officially discharged from his compulsory military service Saturday, after completing 21 months in the army.
"I feel like I'm starting the second half of my life," the "Boys Over Flowers" actor reportedly told the media shortly after he finished his service. "I still have a lot of worries and fear. However, I felt many things, learned how to overcome, and thought a lot while I was in the army. I hope people will trust me more and watch over me."
The leader of boyband SS501 was recruited in the Goyang city of Gyeonggi-do province and had been serving in the army as an active-duty soldier since May 2015. Kim got a warm welcome from over 1,500 fans — from South Korea, China, and Japan — who braved the cold to welcome the star with posters and sign boards.
Overwhelmed by the love and support he received over the period, Kim said: "I have gotten a lot of courage in the 21-month period. I want to thank the instructors, the officials and all of my fans."
The "Unbreakable" singer was asked about his future plans and he indicated that fans may be in luck as Kim could officially greet them soon. He reportedly said: "The very first thing I need to do is meet my parents. I met them while I was on leave, but I want to greet them formally after being discharged. I can't give any details about plans for activities, but I think I will greet fans soon."
With BIGBANG's T.O.P and JYJ's Junsu having started their military service Thursday, the media also asked Kim for his thoughts on their time in the service, to which he replied: I hope [they] have strength and fulfill their military duty well."
© Copyright IBTimes 2023. All rights reserved.