Kim Jong Un vs. Trump: North Korea Insults POTUS, 'Erratic Old Man'
KEY POINTS
North Korean official insults Trump
Trump warns North Korea
U.S. refuses support to UN motion on Human rights in North Korea
A North Korean official has called US President Donald Trump a "heedless and erratic old man," marking a new low in the war of words between the two countries.
On Monday, the state-run Korean Central News Agency (KCNA) reported the insulting statement made by Kim Yong Chol, Chairman of the Korea Asia-Pacific Peace Committee, reports CNN.
The North Korea reaction came a day after Trump warned North Korean leader Kim Jong Un could "void" their "special relationship" following reports that North Korea conducted an "important" missile test.
Yong Chol's statement said his country would not succumb to American pressure because "it has nothing to lose" and accused the Trump administration of trying to buy time ahead of the end-of-year deadline set by leader Kim Jong Un to salvage the nuclear talks, the Guardian reported.
KCNA also reported that a "very important test at the Sohae Satellite launching ground" which produced a "successful result" that could "change the strategic position of North Korea in the near the future."
In his reaction, Trump tweeted: "Kim Jong Un is too smart and has far too much to lose, everything actually, if he acts in a hostile way."
Ri Su Yong, the Vice-Chairman of the Central Committee of the Workers' Party of Korea also warned the U.S President to "think twice if he does not want to see bigger catastrophic consequences."
Ri said Trump's remarks expressed a sign of his "fear inside."
Trump had mocked the North Korean leader as "little rocket man" during a 2017 United Nations address and uses that nickname occasionally.
CNN also quoted a White House source that said it had "seen the reports of a test, and are coordinating closely with allies and partners."
Denuclearization deal hampered
The Trump administration had been trying to negotiate a bilateral deal with North Korea that could abandon North Korea's nuclear weapons and ballistic missiles program in exchange for relief from sanctions slapped by the U.S. and United Nations on that country.
But North Korea has sought early relief from sanctions that the U.S. has refused and denuclearization talks are stuck.
In the meantime, the Trump administration declined to support a motion in the United Nations Security Council on North Korea's human rights abuses. This is the second time the U.S is blocking such a move.
According to the New York Times report, the American action looks like an effort at salvaging the "tenuous diplomatic opening" between President Trump and Kim.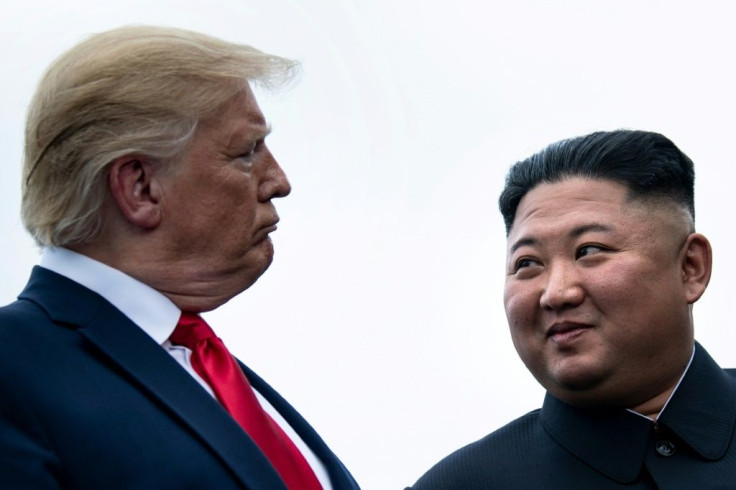 © Copyright IBTimes 2023. All rights reserved.