Kim Jong Un's Death Worse Than COVID-19 In North Korea, Locals Resort To Panic Buying
KEY POINTS
A rising wave of panic buying across North Korea suggests citizens are preparing for the worst
A bloody power struggle might ensue if Kim Jong Un is indeed dead
Any armed conflict is bound to involve the Korean People's Army, leading to more bloodshed and a shutdown of economic activity
No strangers to famine and deprivation, North Koreans are apparently stocking up on groceries and other essentials in frantic panic-buying sprees despite the threat of COVID-19, suggesting the country might be on the brink of civil unrest as a succession power struggle looms.
News reports claim North Koreans began stripping shelves of imported products first. Over the past few days, consumers have turned their attention to domestically produced items such as canned fish, meat and cigarettes. The news of panic buying, astounding for a country wracked by chronic shortages of basic commodities, indicates things might be worse for dictator Kim Jong Un than the world is being led to believe. It also seems like Kim's death might be worse for North Koreans than COVID-19, which the entire world is battling.
Kim has been absent from the public eye since April 12. Speculation he might be grievously ill -- or even dead -- reached a fever pitch when he failed to attend the lavish military and civic parades April 15, the 108th birthday of his grandfather and founder of the North Korean state, Kim Il Sung.
Even veteran North Korea watchers are uncertain as to what to make of these confusing and contradictory signals from the north.
Alexandre Mansourov, a professor of security studies at Georgetown University and a longtime North Korea leadership analyst, doesn't see any reason for alarm at Kim's "disappearance."
"Maybe he's practicing social distancing," quipped Mansourov jokingly.
Kim disappeared from public view for six weeks in 2014 because of an operation he had for gout. He reappeared in public holding a cane and displaying a limp. Kim's disappearance triggered rumors he'd been slain in a military coup or had died from a heart attack.
One of the most laughable reasons said Kim had died from eating too much cheese. Kim is a well-known turophile or cheese lover, and an oenophile. In 2017, Western media outlets said Kim had to disappear from public view after eating too much Emmental cheese after a large shipment of it arrived from Switzerland.
On the other hand, Anna Fifield, Beijing bureau chief for The Washington Post, reminds us Kim's premature demise was also reported in 2014. She's written a biography of Kim.
"I'm always very cautious with these kinds of rumors, given the number of times they've turned out to be wrong," said Fifield. "The short answer right now is: I don't know. None of us will know until either North Korea tells us or he waddles back into view. This time, however, the rumors feel different. The talk that Kim Jong Un had some kind of heart surgery has had a stubborn persistence, making the real question his condition."
Other Korea watchers concur Kim's latest disappearance seems like more than the usual rumors. Hence, there is reason to expect the worst is coming out of North Korea.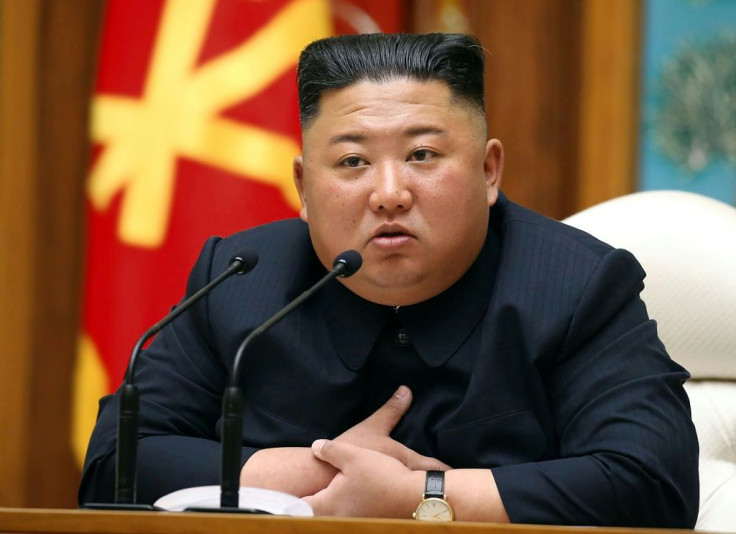 © Copyright IBTimes 2023. All rights reserved.