Kim Kardashian: 5th User to Reach 10 Million Twitter Followers, Top 10 Most Popular Users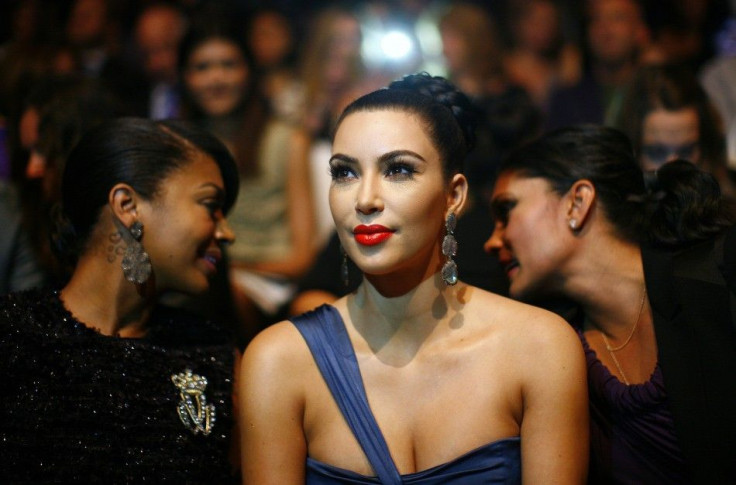 Kim Kardashian can add another milestone to her long list of, well, accomplishments, as she has become the fifth Twitter user to reach 10 million followers, trailing in fifth place of the top ten most popular users.
I just realized that I hit 10 MILLION FOLLOWERS! Words can't even begin to express the love I feel for all of u!!! she wrote on Monday.
Hitting the 10 million milestone, Kardashian felt she should repay her loyal fans, by launching a massive giveaway, which turns out could be a source of publicity for the entrepreneur/producer/fashion designer/socialite.
I gotta do something special for u guys! Let me think of something fab to show my appreciation!!!! she wrote.
Kardashian decided that something fab would include: ten $1,000 gift certifications to her clothing store, Dash, ten free one month memberships to her Web site, ShoeDazzle.com, ten pairs of Skechers ShapeUps, ten bottles of her new fragrance, ten pieces of Belle Noel jewelry and ten Kardashian Kollection for Sears clothing items.
According to the recently married Kim Kardashian, she will randomly select her from her ten million loyal Twitter followers for the giveaways.
As number five, Kim Kardashian follows Lady Gaga, Justin Bieber, President Barack Obama and Katy Perry, respectively, in the Twitter popularity contest. Gaga was the first to hit the 10 million followers milestone back in May, followed by the others shortly after, according to iVillage.
Here are the top Twitter users based on number of followers as of Sept. 26 according to Twitaholic.com:
1. Lady Gaga
2. Justin Bieber
3. President Barack Obama
4. Katy Perry
5. Kim Kardashian
6. Britney Spears
7. Shakira
8. Taylor Swift
9. Ashton Kutcher
10. Rihanna
© Copyright IBTimes 2023. All rights reserved.