Kim Kardashian Addresses Blackface Allegations In Latest Interview About KKW Beauty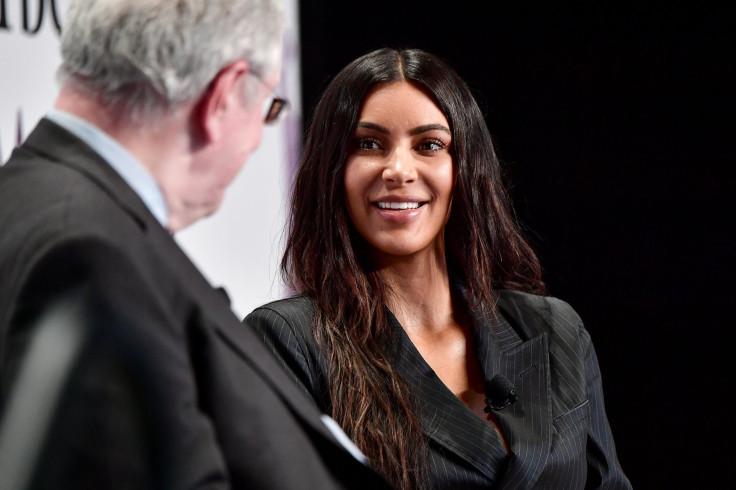 Kim Kardashian — reality star and beauty brand entrepreneur — will launch her KKW Beauty e-commerce line Thursday. But the 36-year-old "Keeping Up with the Kardashians" ahead of the brand's official launch, the Kardashian had already received backlash for allegedly wearing blackface in a promotional photo for the line.
The beauty mogul and ubiquitous tabloid name spoke with the New York Times about the allegations in an interview published Monday. Kardashian, while admitting that she "learned" from the incident, said that she "would obviously never want to offend anyone."
Read: Kim Kardashian In 'Blackface'? Twitter Slams KKW Beauty Promo Picture
"I used an amazing photographer and a team of people. I was really tan when we shot the images, and it might be that the contrast was off," she said. "But I showed the image to many people, to many in the business. No one brought that to our attention. No one mentioned it."
She added that she had the "utmost respect" for critics who raised concerns about her skin appearing significantly darker in the photographs. She and her team "made the necessary changes to that photo and the rest of the photos," she said. "We saw the problem, and we adapted and changed right away. Definitely I have learned from it."
The controversy emerged late last week after fans were quick to notice discrepancies between Kardashian's skin tone in virtually all of her other photographs and the ones used for the promotion of her KKW line. One Twitter user — who shared a composite of a KKW Beauty promotional photo next to one that had been lightened to Kardashian's natural skin tone — wrote, "You [don't] have to do blackface." Kardashian quickly updated her avatar across her social media accounts to a photo in which her skin appeared lighter.
Read: Kim Kardashian Announces KKW Beauty Line: How And When To Get It
Elsewhere in the New York Times interview, Kardashian addressed another topic of apparent controversy that had circulated around the brand's launch: whether she'd be competing directly with her sister Kylie Jenner. Her own Kylie Cosmetics brand made her the youngest celebrity to appear on this year's Forbes 100 list at just 19 years old. Of her decision to partner with Seed Beauty — which also produces Kylie Cosmetics — Kardashian said, "I've had a relationship with them for a while actually."
She added, "But the lines, they're totally separate. We don't really talk to each other about what we're doing and what our formulas are."
KKW Beauty officially launches June 21 with just a single product — a Crème Contour and Highlight Kit in four shades at $48 each — on the brand's website.
© Copyright IBTimes 2022. All rights reserved.
FOLLOW MORE IBT NEWS ON THE BELOW CHANNELS