Kim Kardashian Considering A Surrogate? Reality Star Struggling To Have Baby No. 2 But 'It's Not Happening'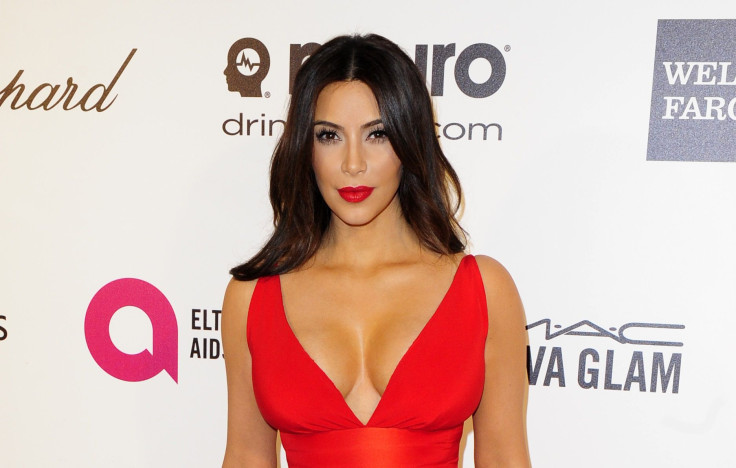 Kim Kardashian, who recently dismissed rumors about a troubled marriage, opened up about her struggle to have a second child. The "Keeping Up with the Kardashians" star is considering getting a surrogate mother, sources told celebrity news website RadarOnline.
During the E! International Press Junket in Los Angeles on Friday, Kardashian told that she will be documenting her struggle to have baby No. 2 in the Season 10 of the reality show, the Daily Mail reported. She also added that her rapper husband Kanye West is supportive of her decision to share the experience.
"It's been more challenging to get pregnant the second time around," Kim, who gave birth to her first child, North West, in June 2013, reportedly said. "When you're not planning it, it happens. It's just how God works. And when you want it so bad, it's not happening."
Some sources told RadarOnline that Kardashian "will use a surrogate because she doesn't want to have a huge weight gain as she did while pregnant with North.
"Having worked very hard to get her famous body back into shape, Kim is afraid of being unable to do it again," the source added. "Besides the weight gain, the pregnancy was very hard for Kim's body," the source continued. "Constantly having cramps, and being uncomfortable made her miserable."
The source also reportedly said that choosing the woman "will be done with the utmost discretion," and the surrogate "would be very carefully screened."
The reality star recently admitted that the two are "literally obsessed with each other."
Earlier, sources had reportedly claimed that the couple was having "major problems" after West allegedly refused to spend Christmas with his wife and daughter in Los Angeles. Reports also surfaced that the couple was trying for a second child to save their marriage.
© Copyright IBTimes 2023. All rights reserved.