Kim Kardashian, Hillary Clinton Take Selfie Together At Los Angeles Fundraiser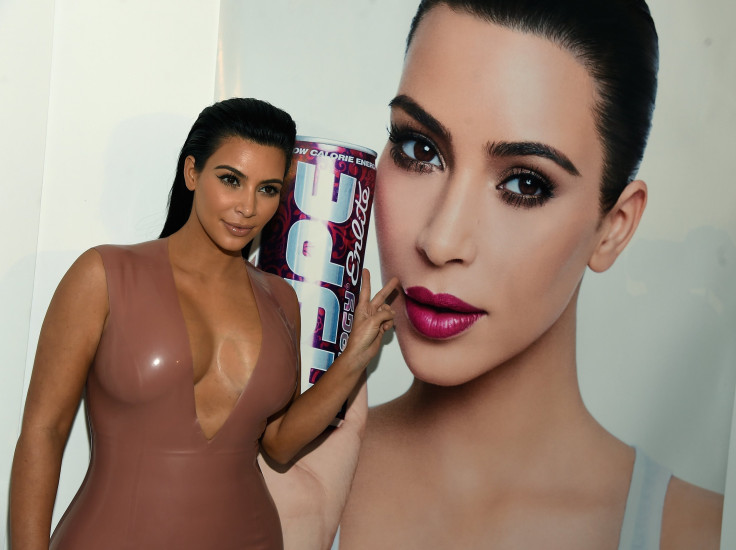 Kim Kardashian West got to click a selfie with Hillary Clinton at a Los Angeles fundraiser on Thursday. Kardashian's husband Kanye West was also seen in the picture, which was captioned to reveal the reality TV star's excitement to meet the Democratic presidential candidate. Kim's mother, Kris Jenner, also got her own photo with Clinton.
A ticket for the fundraiser -- at the residence of Scott Braun, manager to Justin Bieber and Ariana Grande, in Hollywood Hills -- cost $2,700 each, and was attended by DreamWorks Animation SKG CEO Jeffrey Katzenberg, actress Jessica Alba, actor Tom Hanks, actress Rita Wilson, and singer and songwriter Usher, Variety reported.
The photo Kardashian shared with Clinton on Twitter received 370,000 likes within an hour, the Hollywood Reporter said. Earlier, Kardashian had tweeted while going to the fundraiser that she was excited to meet Clinton and that she hoped to get a selfie with her.
Clinton, who was reportedly approaching Hollywood for funds for the third time since announcing her 2016 presidential candidacy, also thanked the crowd for being "angel investors in my start-up."
Clinton also said: "It wasn't easy to decide to run for president again because, well, it's hard. But worth it," a person, who attended the fundraiser said, according to the Hollywood Reporter.
Clinton reportedly spoke for 30 minutes at the event, and promised to defend Planned Parenthood and "women's right to choose," the Hollywood Reporter said. She added that she supports President Barack Obama's initiatives regarding environmental issues and will continue them in her "second term."
© Copyright IBTimes 2023. All rights reserved.