Kim Kardashian Reacts To Report Kanye West Under Investigation For Battery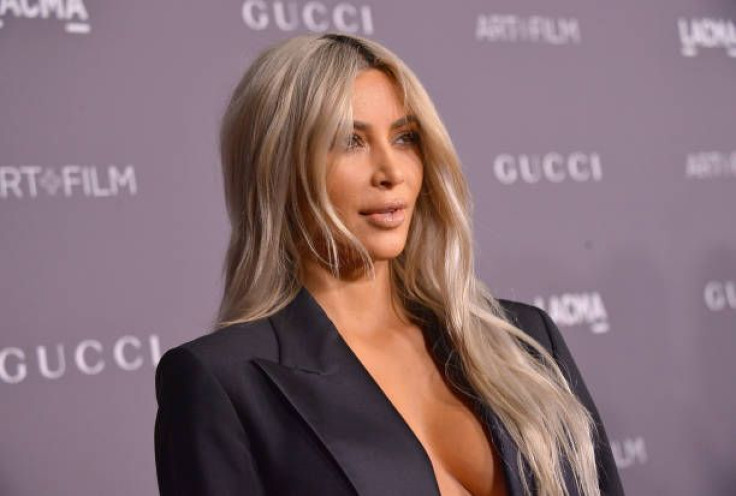 KEY POINTS
A paparazzo asked Kim Kardashian about her thoughts on Kanye West's involvement in a battery investigation
Kardashian sternly told the paparazzo not to ask about the incident "in front of [her] kids"
West allegedly yanked a woman's phone out of her hand and tossed it when she refused to stop filming him
Kim Kardashian slammed paparazzi for asking about her ex-husband Kanye West's alleged involvement in a battery incident in front of the exes' children.
While the 42-year-old Skims founder and her 9-year-old daughter North West were heading out of the Thousand Oaks sports complex in California after the latter's basketball game ended Friday, the mother-daughter duo were approached by several photographers.
In a video obtained by Page Six of the outing, one unidentified paparazzo can be heard asking Kardashian, "Hey Kim, what do you think of Kanye hitting someone ... [sic] the paparazzi's phone?"
Kardashian sternly responded, "Do not talk to me about that in front of my kids," which prompted an apology from the photographer.
During the conversation, a child can be heard shouting, "Please leave," in the background.
It was unclear whether North or her younger brother Saint, 7, who was also present during the basketball game, shouted the phrase.
Kardashian then ensured that her two children were safely inside their silver SUV before saying a quick farewell to her sister Khloe Kardashian's ex-boyfriend, Tristan Thompson, who joined them on the outing.
The incident came hours after TMZ reported that West was named a suspect in a battery investigation after having a heated altercation with a woman Friday. He allegedly yanked the woman's phone out of her hand and tossed it when she refused to stop filming him. It was unclear if the woman was a paparazzo or a fan.
"You didn't have to run up on me like that," the 45-year-old disgraced rapper told the unidentified woman, who held her phone to his face as she filmed him from inside her own vehicle.
"Stop with your cameras!" West said, as seen in a video obtained by the outlet.
The woman tried to argue, "You're a celebrity!" This allegedly resulted in West reaching into the woman's car, grabbing her phone and throwing it away.
He then returned to his SUV, where his "wife," Bianca Censori, was waiting for him.
An unnamed law enforcement source told the outlet that deputies with the Ventura County Sheriff's Department responded to the scene at around 4:30 p.m. Friday and were given video evidence of the incident.
A spokesperson for the sheriff's office also confirmed to E! News that they received a report about a battery that had occurred at the Sports Academy in Thousand Oaks, where North's game was held.
Upon arrival, police received video evidence that West was involved in an altercation with a woman and appeared to have grabbed her phone out of her hand, according to the spokesperson. The rapper was no longer at the scene by the time officers arrived.
West and his representatives have yet to release a statement on the matter.
Kardashian recently admitted in an interview on the "Angie Martinez IRL" podcast that she tries to protect her four children, North, Saint, 5-year-old Chicago and 3-year-old Psalm, from their father's controversial behavior, according to Page Six.
"In my home, my kids don't know anything that goes on in the outside world," the "Keeping Up with the Kardashians" alum told Martinez last month. "I'm holding on by a thread. I know I'm like so close to that not happening, but while it's still that way, I will protect that to the end of the earth as long as I can."
Kardashian and West's split was finalized late last year, more than one year since the former filed for divorce in February 2021.
The exes were given joint physical and legal custody of their children. The Yeezy founder was ordered to pay Kardashian $200,000 in child support and shoulder 50% of the children's education and security expenses.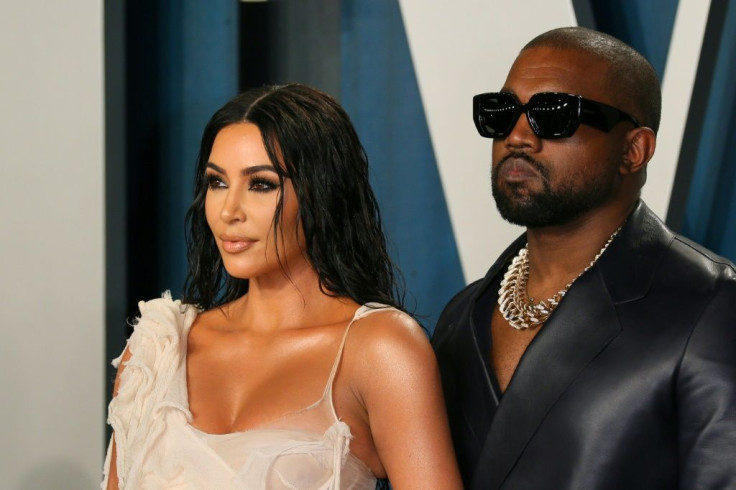 © Copyright IBTimes 2023. All rights reserved.