Kanye West, 'Wife' Bianca Censori Shop At Balenciaga After Brand Cut Ties With Him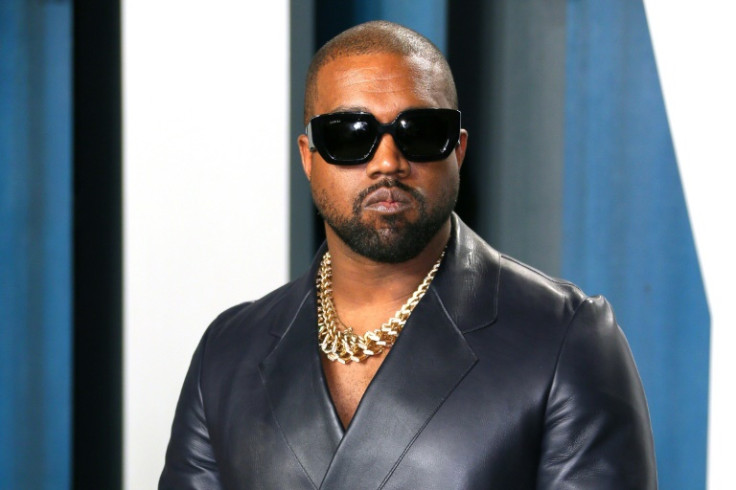 KEY POINTS
Kanye West took his new "wife," Bianca Censori, to Balenciaga in Beverly Hills Wednesday night
They left the store with several bags of merchandise from the shop
The outing came months after Balenciaga ditched West following his antisemitic comments
Kanye West and his new "wife," Bianca Censori, are inseparable.
The couple was spotted shopping at Balenciaga Wednesday night, months after the brand cut ties with the "Donda" artist following his antisemitic comments.
In photos obtained by TMZ, West and Censori, who reportedly tied the knot in a non-legal ceremony earlier this month, left the upscale Beverly Hills clothing store on Rodeo Drive with several bags of merchandise.
The pair also spent some time in a nearby Neiman Marcus. However, it was unclear if they purchased anything from the store.
The outlet noted that West appeared to be wearing a white T-shirt "with a coat of arms of the German Reich," which was used before the Nazis adopted the swastika. It had the word "Bundeswehr" written above — the name for the federal defense forces in Germany. The coat of arms is reportedly the current logo of the German Army.
West previously enjoyed a close relationship with Balenciaga, collaborating with its creative director, Demna, on Yeezy Gap apparel and looks for his ex-wife, Kim Kardashian.
However, the luxury label ended its partnership with the rapper in October 2022 after West spewed antisemitic remarks on social media and in interviews and vowed to "go death con 3 on Jewish people."
West even made his runway debut at Balenciaga during Paris Fashion Week, just days before the brand cut ties with him.
The "Gold Digger" rapper, however, described Balenciaga's decision to end their partnership as "freeing."
"I ain't losing no money," he told TMZ in October last year, shrugging. "The day I was taken off the Balenciaga site, that was one of the most freeing days."
Last month, Balenciaga also landed in hot water over its controversial holiday campaign. The brand was accused of sexualizing children as its ads depicted kids holding teddy bear bags outfitted in what appeared to be bondage gear.
After receiving a barrage of messages from fans urging her to denounce the brand, Kardashian, who appeared in previous Balenciaga ads and consistently broadcast the brand to her Instagram followers, released a statement via Twitter days after the campaign sparked controversy.
The Skims founder said she was left "shaken by the disturbing images" and decided to speak to Balenciaga's team to understand "how this could have happened."
"The safety of children must be held with the highest regard and any attempts to normalize child abuse of any kind should have no place in our society — period," she said in her statement. "I appreciate Balenciaga's removal of the campaigns and apology. In speaking with them, I believe they understand the seriousness of the issue and will take the necessary measures for this to never happen again."
Kardashian addressed the backlash and explained her mindset amid the Balenciaga controversy during an interview on the "Angie Martinez IRL" podcast last month.
"With the Balenciaga thing... everyone was like, 'Why aren't you speaking out? Why aren't you speaking out?' And I'm like, 'Wait. I'm not in this campaign. I don't know what's happening. Let me take a minute to like research this,'" Kardashian said. "And then as soon as I saw what everyone was seeing on the internet and the reality of the situation, I completely spoke out and gave my thoughts."
The reality star lamented that she continued to receive criticism even after speaking out on the controversial campaign.
"But because I didn't say, 'F--- you, Balenciaga. That's it,' people got mad at that," she explained on the podcast. "So they're mad if I don't speak out. They're mad if I do speak out, and if I don't cancel."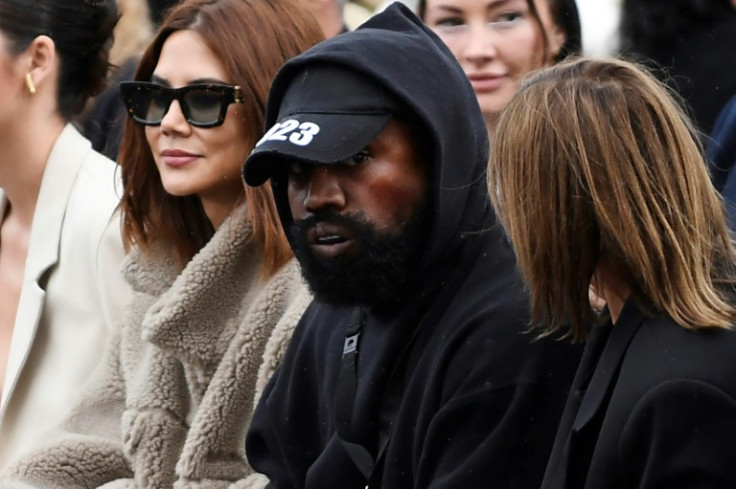 © Copyright IBTimes 2023. All rights reserved.