Kim Kardashian Reveals Kris Jenner Influenced Her Decision To Divorce Kanye West
Kim Kardashian has revealed that Kris Jenner was a huge factor in her decision to file a divorce from Kanye West. In the preview of her guesting on Hoda Kotb's podcast, "Making Space," the beauty mogul explained how her mother's past experience inspired her to get out of her marriage with the American rapper.
During the interview, Kardashian talked about how she saw her mom endure her past relationships for too long even when she was not happy anymore. She said it influenced her decision to make the move instead of staying in a relationship without being true to herself and not finding her inner peace.
"My mom used to always cry to me when I was in these bad relationships and you know, college and years ago, and she used to say, 'All I want for my kids and all I want for you is peace of mind,'" she recalled. "And when I woke up and realized that I didn't have that, that's all I was looking for."
It wasn't the first time Kardashian has discussed how her quest for inner peace finally made her decide to divorce West. In an interview with Vogue in February, the "Keeping Up with the Kardashians" star said she made the decision after realizing that it was time to make herself happy.
"For so long, I did what made other people happy, and I think in the last two years I decided, I'm going to make myself happy. And that feels really good," she said at the time.
"And even if that created changes and caused my divorce, I think it's important to be honest with yourself about what really makes you happy. I've chosen myself. I think it's OK to choose you," she explained, adding that while she wished their marriage didn't end up that way, the experience made her see much of her personal strength.
"I was really a people pleaser and I wanted everyone else to be happy, that I finally was like, 'Why am I measuring and trying to make other people happy over myself? And that takes a lot of strength to do, even if you know that it'll make your kids upset, as well, for a time period," she said.
Kardashian shares four children with West. She is currently dating "Saturday Night Live" star Pete Davidson.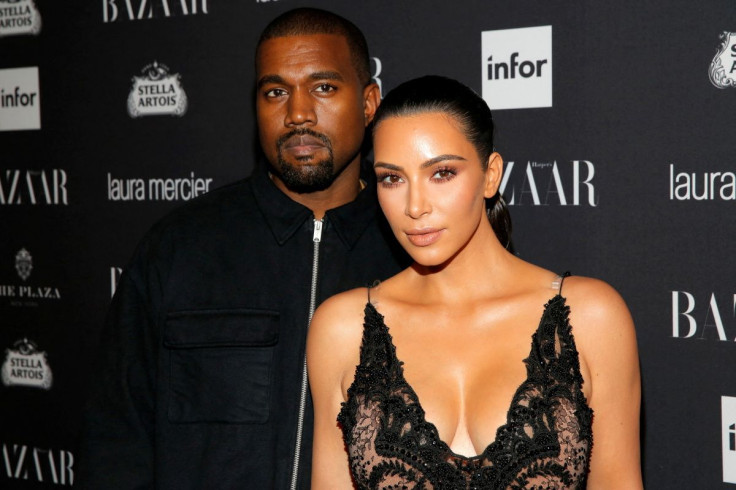 © Copyright IBTimes 2023. All rights reserved.
FOLLOW MORE IBT NEWS ON THE BELOW CHANNELS