Kim Kardashian Robbed: Everything We Know So Far About The Parisian Incident, Her Attackers And More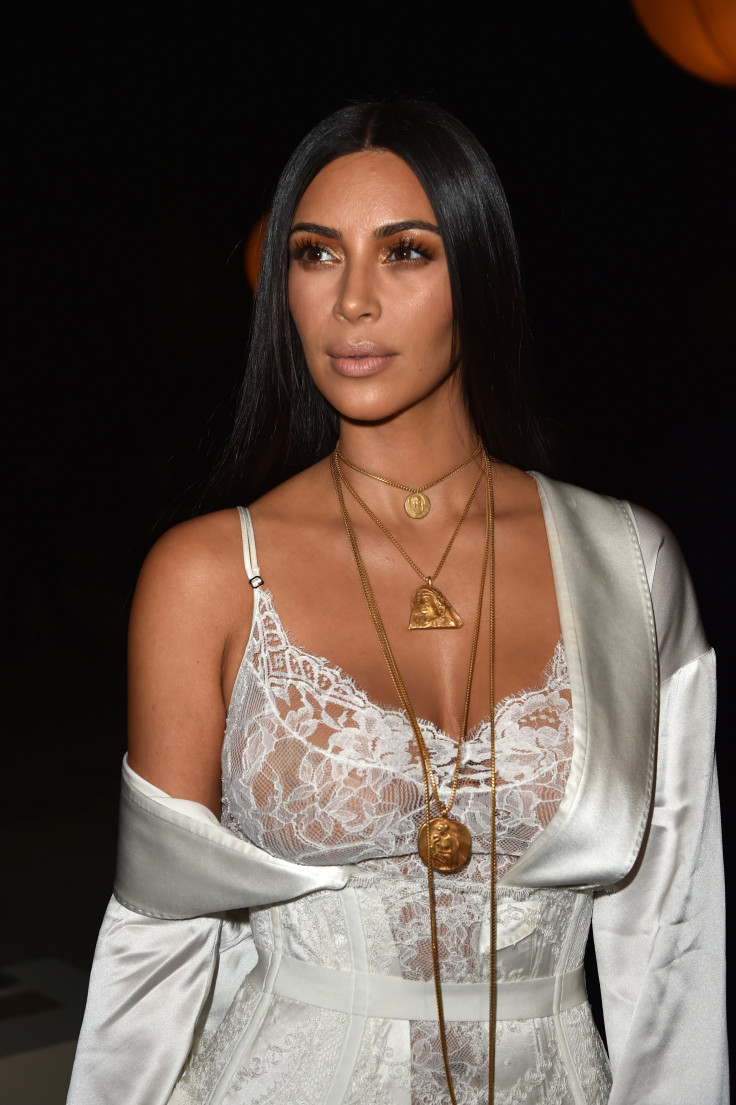 Kim Kardashian is no stranger to making headlines, but on Monday her face was splashed across TV screens and front pages for a very different reason. While in Paris with family members for Paris Fashion Week the mother of two was reportedly bound, gagged and robbed of millions of dollars worth of jewelry.
Details continue to emerge about what may have lead to the armed robbery, who may have been involved and what exactly transpired inside Kim's apartment on that fateful night. Many have questioned where the reality star's security team, whom she praised just days prior for thwarting another potentially dangerous incident, were when she was attacked. Many of those questions remain unanswered, though it appears fans are getting closer to piecing together all of the details of the story.
Below is everything we know so far about the robbery of Kim Kardashian from start to finish:
Kim Was Bound And Gagged During The Theft:
According to early reports from TMZ, robbers bound Kim's wrists and ankles with zip ties and duct tape before putting her inside a bathtub in the apartment. Kim is said to have told French authorities she feared that she would be raped or killed during the armed robbery. She is said to have been screaming and crying during the ordeal, pleading with her assailants to let her live. She offered them money and any of the valuables they wanted. The attackers reportedly did not speak English. Kim is said to have heard them saying "ring, ring" repeatedly during the robbery and thought they were referencing the diamond ring her husband Kanye West gave her. She told them it was in the apartment and arrived back in America without it on her finger.
More Than $10 Million Worth Of Jewelry Was Stolen From The Hotel Room:
On Oct. 3, the Associated Press reported that five armed men tied the "Keeping Up With the Kardashians" star in the bathroom of her Paris apartment while they ransacked a jewelry box containing pieces ranging in value. The most expensive item in heist was worth 6 million Euros ($6.7 million). A ring worth 4 million Euros was also taken. The publication reported that only two of the five masked men made initial entry into the home, located in the 8th arrondissement of Paris.
Kim Was Not Alone In The Apartment:
A friend was staying with Kim when the robbery occurred. She was sleeping downstairs and locked herself in a bathroom when she heard noise coming from the floor above. She called security and Kim's family from her hiding place and did not encounter the robbers.
The Intruders Were Disguised As Police Officers:
CNN released an report revealing that the men who robbed the reality star were dressed as police officers. Their faces were covered with masks throughout the entirety of the situation. A statement released by a spokesperson for Kim later revealed that she was "badly shaken" by what had happened.
Her Security Guard, Pascal Duvier, Was Not Present When The Attack Took Place:
According to a report from TMZ, Duvier was nowhere to be found when five armed men broke into Kim and Kanye's Paris apartment. The publication reports that he was attending to the security needs of Kim's sisters, Kourtney Kardashian and Kendall Jenner, who were out on the town that night. The incident occurred just days after Kim praised Duvier for being "a G."
Kanye West's "Saint Pablo" Tour Has Been Postponed As A Result:
On Tuesday, Billboard reported that the "Famous" rapper — who abruptly stopped a performance at The Meadows on Sunday due to the "family emergency" — had pushed back several tour dates. He was scheduled to take the stage in Philadelphia at Wells Fargo Arena on Oct. 4. The show will now take place Dec. 13 instead. His Oct. 6 performance in Detroit has also been pushed to December. Live Nation announced that fans with tickets to either date will be able to use those same tickets for the newly rescheduled concerts.
Several Conspiracy Theories Have Swirled About The Robbery:
In the internet age, there isn't a thing that celebrities do that isn't twisted several different ways online. Fans have speculated that the robbery was an inside job, citing the absence of Kim's bodyguard, while others have suggested that the whole thing is a hoax. Some have even pinned it on gang ties and presidential candidate Donald Trump's desire to garner more attention for himself.
Surveillance Video May Reveal Once And For All Who Is Responsible:
On Wednesday, a report from TMZ broke the news that a CCTV camera could have captured a reflection of Kim's robbers in a mirror as they fled the scene. Police in Paris were initially thought to be assessing footage from a nearby nail salon that may have gotten a glimpse of the crooks. TMZ reached out the the owner of the salon, called Bel Ange, who claimed that she did not turn anything over to the police. She suggested that the footage may have come from another business in the area.
Neither Kim nor Kanye has released a personal statement regarding the robbery.
© Copyright IBTimes 2023. All rights reserved.
FOLLOW MORE IBT NEWS ON THE BELOW CHANNELS