What Happened To Kim Kardashian's Security? Kanye West's 'Family Emergency' Is Second Attack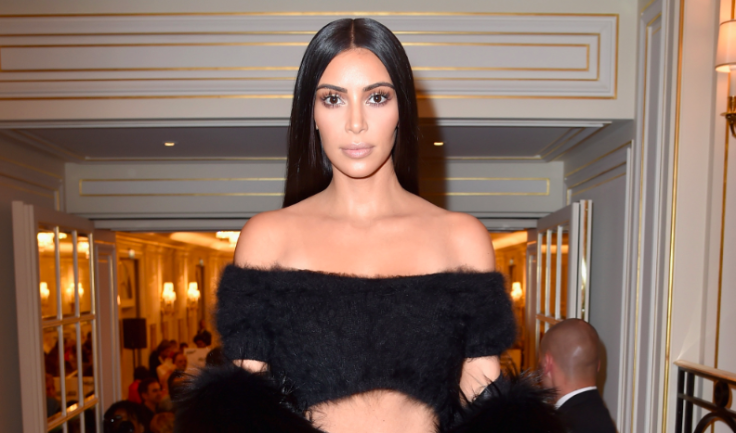 "Keeping Up With the Kardashians" star Kim Kardashian was held at gunpoint in her Paris hotel room — but what happened to her security team? The answer is not immediately known, but the attack is the second incident to occur since she's been in France for Paris Fashion Week. While shaken, Kardashian was unharmed.
The last time someone invaded her space, however, her security team was there to protect. This incident wasn't as scary, though. A fan tried to kiss her famous derriere Wednesday and her security guard was there to protect her. She took to Twitter to thank him. "My security @PascalDuvier is a G," she wrote.
At first, there was a lot of confusion. "Life of Pablo" rapper Kanye West canceled his concert at the Meadows Festival in New York Sunday night. He only said there was a family emergency and didn't give further details. Many concertgoers took to Twitter to complain after they heard the news, not knowing West's wife was held at gunpoint.
"Kanye is super s----- for cancelling in the middle of a song for a 'family emergency.' Man, I use that excuse to get outta class," Twitter user Chantel Snow wrote. "Kanye just stopped his show 'I have a family emergency?!' Kim better be having another baby for this," user Brie added.
The tone on Twitter changed drastically after CNN's exclusive report emerged. "Kim Kardashian West was held up at gunpoint inside her Paris hotel room this evening, by two armed masked men dressed as police officers. She is badly shaken but physically unharmed," Kim Kardashian West's spokesperson Ina Treciokas told CNN on Sunday. She is in France for Paris Fashion Week with her mother, Kris Jenner, and sister, Kendall Jenner.
Kardashian, 35, has not issued an individual statement. She is shaken, but was not physical hurt. None of her famous sisters have responded on Twitter.
The last thing she posted to the social media site was a video of herself where she urged followers to check out the So Chic Boutique in Downtown Los Angeles to find out some new information about her video game, "Kim Kardashian: Hollywood."
This is a developing story.
Follow me on Twitter @mariamzzarella
© Copyright IBTimes 2023. All rights reserved.