Kim Kardashian Robbed: Reality TV Star Leaves Paris After Losing Jewelry Worth Millions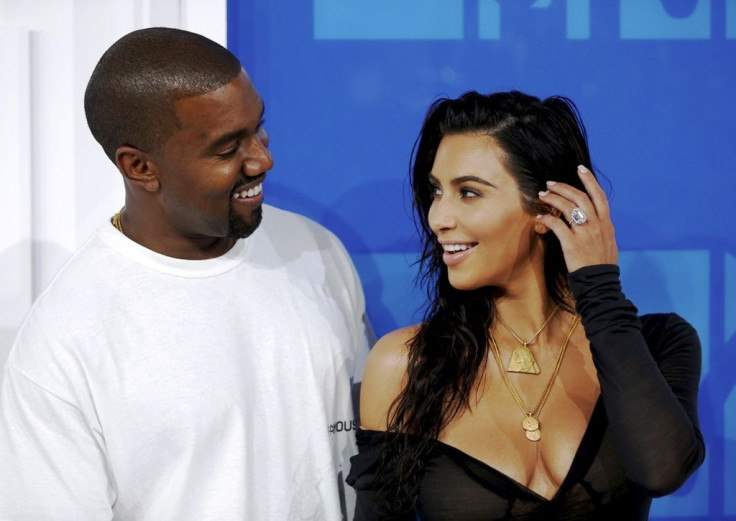 UPDATE: 5:07 a.m. EDT — Five armed men locked Kim Kardashian up in the bathroom before proceeding to rob her of a jewelry box that had valuables worth 6 million euros ($6.7 million) and a ring worth 4 million euros, the Associated Press (AP) reported, citing police officials.
The Paris prosecutors' office told the AP that only two of the five suspects barged into the 35-year-old's apartment, which is located in the 8th arrondissement of Paris.
Kardashian left France after the police interrogation, Agence France-Presse reported.
UPDATE: 2:00 a.m. EDT — Jewelry worth millions was stolen from Kim Kardashian in Paris by armed masked men, reports said early Monday, citing French police. Kardashian was held at gunpoint at her residence, prompting her husband Kanye West to cancel his performance Sunday night at a music festival in New York City.
"The loss amounts to several million euros, mostly jewelry. The total amount is still being evaluated," the police said.
Original story:
Kim Kardashian was held at gunpoint in her Paris hotel room following which her husband Kanye West cut short his performance at the Meadows Music and Arts Festival in New York City on Sunday night, CNN reported.
"Kim Kardashian West was held up at gunpoint inside her Paris hotel room this evening, by two armed masked men dressed as police officers. She is badly shaken but physically unharmed," Ina Treciokas, a representative for Kardashian told CNN.
West was midway through a performance of his song "Heartless" at the music festival at the time. A handler told him the news about his wife following which he apologized to the crowd.
"I'm sorry," he told the crowd. "I have a family emergency. I have to stop the show."
West was 45 minutes into his set after starting his performance half hour late, Us Weekly magazine reported. His abrupt cancellation left the concert-goers confused and angry. The crowd reportedly booed and chanted, "B-------! Refund!"
The 35-year-old mother of two has been in Paris with her mother Kris Jenner and sisters Kourtney Kardashian and Kendall Jenner since Wednesday for fashion week. She was at the Balenciaga show earlier Sunday.
Kardashian has not posted post anything related to the incident on her social media yet.
© Copyright IBTimes 2023. All rights reserved.