Kim Kardashian's 72-Day Marriage: Rob Candid on Sister's Divorce; Is Reggie Bush a Reason for the Split?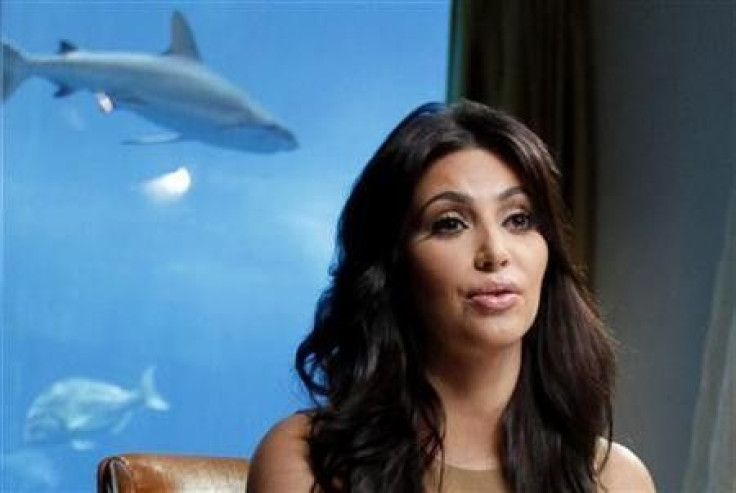 Newly-wed Kim Kardashian, 31, finally filed for divorce from her second husband Kris Humphries, just 72 days after her big fairytale wedding and steamy honeymoon. The legal documents filed at the Los Angeles court on Monday, Oct 31 states irreconcilable reasons as the cause behind the split.
Whether this is because of a desperate hunger to stay in the news or because of their well-known history of publicity stunts; this 72-day marriage of the most happening Kardashian seems nothing more than a strategic plan to gain hype.
Almost all the concerned events - the high-profile wedding, the grand honeymoon, the leaked sex tape and now rumors of a divorce - has left Kardashian fans in a fix, wondering about the truth of her relationships and her life.
With the rumors floating around in the entertainment news section, her siblings have now come out into the open to extend their utmost support for their sister. The Kardashian family has always been outspoken and ready to talk about anything and everything in their personal and professional life.
The Dancing brother Rob Kardashian told E! News: My sister is obviously going through a lot, and we're obviously very supportive of whatever decision she makes. We're just here as her family just to be with her and be on her side for whatever.
Everybody is obviously real, you know, not in a good mood, but we support anything my sister deals with, and that's all we can do, said Rob.
Earlier, the other two Kardashian sisters also tweeted about their sister's split, extending their full support as well.
Our sister is going through a difficult time but we're a close family and are sticking together like always, wrote Kourtney.
We appreciate everyone's kindness and support.@KimKardashian, we love you, she added.
After officially declaring her split with husband Kris Humphries, Kardashian has reportedly left for Sydney with sister Khloe, to launch a new handbag collection. According to On The Red Carpet, Kim arrived at LAX on Monday night without her $1 million engagement or wedding rings.
Also, the latest rumors suggest that Kardashian and ex-boyfriend Reggie Bush were spotted having a secret lunch in New York before she filed for divorce. The two have always been in an on-and-off relationship. They first started dating in 2007 and finally separated in March 2010; they supposedly broke-up once in between, in 2009.
Well, a private lunch with a former boyfriend seems quite fishy; especially when she ended up filing for divorce with a husband of 72 days soon after the secret meet.
© Copyright IBTimes 2023. All rights reserved.