Kim And Kourtney Kardashian's Workout Regimen Revealed; Trainer Dishes On Body Goals
"Keeping Up With the Kardashians" star Kim and Kourtney both have enviable figures, but having toned, fit and strong bodies was something the sisters worked hard to achieve.
The two of them trust personal trainer Amanda Lee to keep them in shape, and Lee has shared with E! News what goes on in their workouts.
"With them and for myself, I'm really big on HIIT training which is high-intensity interval training, so it's mostly geared towards toning, lifting, tightening and fat burning, even though that's not a main goal," she shared.
While Lee acknowledged that Kim and Kourtney are in great shape, their main goal is more about toning, lifting and tightening. "We focus mostly on lower body so like butt and abs are our two main focuses, which I feel like pretty much every girl in the world," she said.
Their workouts are different every time, added Lee. "One of my main things is that I really like to switch it up and I think that they like that so it keeps things interesting, you don't get bored," she said. "But what I do is we focus a lot on squats and lunges but we do a lot of squat variation so different kind of squat and lunge variations."
The trainer also said that they work a lot with resistance bands, steps and the bosu ball. Sometimes, they also use weighted medicine balls or hand-held weights.
Meanwhile, Kim and Kourtney's younger sister, Khloe, is also focused on losing her pregnancy weight. The new mom wrote on her app and website that she is working out again.
"It's been so great being back in the gym with my trainer. I'm so motivated to get my body back and I'm feeling stronger every day—and getting closer to my goal!" she said. "Coach Joe's already shared all the details about my first post-baby workout, and now he's back to give you guys an update about our fitness strategy."
"You know I like to go into things with a plan and I definitely have a lot of work ahead, but I'm pumped!" Khloe added.
Khloe's exercise regimen includes cardio day on Monday, while Tuesday to Sunday is all about focusing on the whole body with a little bit of cardio.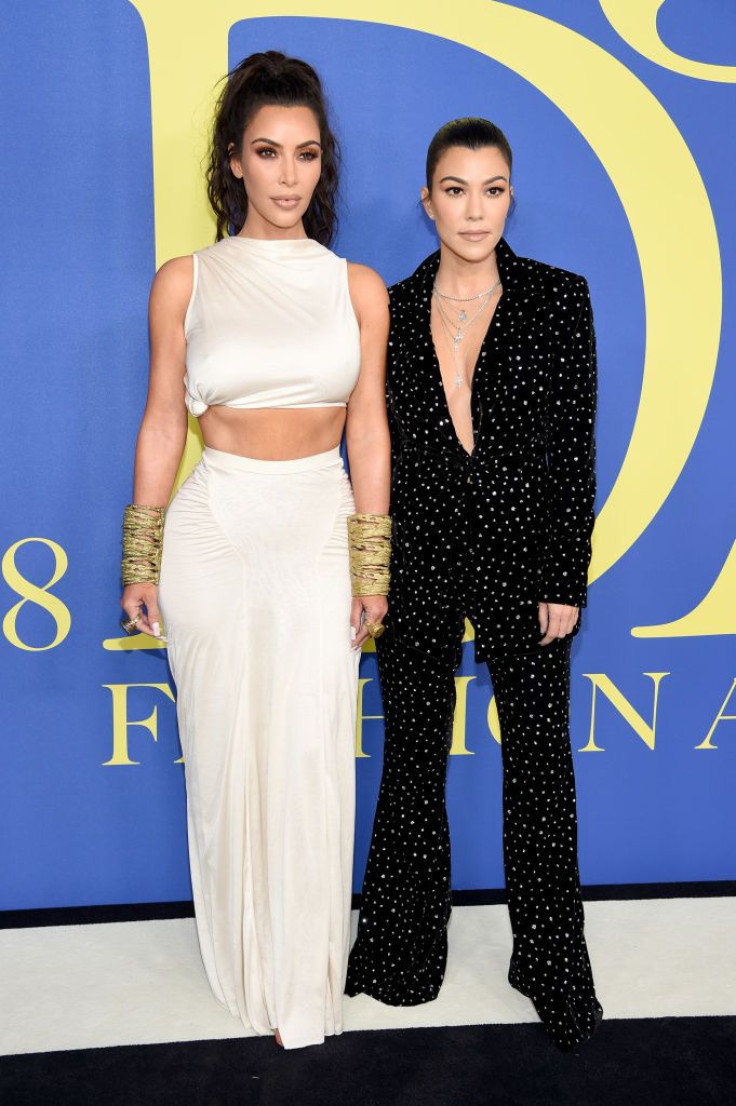 © Copyright IBTimes 2023. All rights reserved.