King Charles' Coronation May Break Royal Traditions In Terms Of Media Coverage, Faith Inclusion
The coronation of King Charles is shaping up to be a significant break from royal traditions. The date of the historic event has already been secured at Westminster Abbey and is a sentimental one for the new monarch and the entire royal family, according to reports.
Royal commentator Angela Mollard said the upcoming event will likely be a small one, with about 2,000 important guests from around the world. The King also reportedly wants his coronation to be different from previous coronations, even if that means breaking royal traditions.
"We already know that Charles' plans for this coronation is that it should be shorter, it should be simpler, and it should be streamlined, much smaller," Mollard said.
Media coverage of the coronation might also be different this time, as King Charles is considering whether to allow television cameras to capture his sacred blessing and consecration.
Queen Elizabeth's coronation in 1953 was the first coronation to ever be televised, but the blessing and consecration part, which is the most sacred part of the ceremony, was hidden from the public. For his coronation, Mollard said, King Charles is mulling over the possibility of breaking this royal tradition.
"It will be interesting to see what happens when Charles goes through this and whether or not they will allow television cameras in to capture the blessing," she said.
Mollard also revealed that the upcoming coronation might be different religion-wise, as the new monarch is looking to make it more inclusive of other faiths. This is not surprising, considering that when he was the Prince of Wales, Charles was open about his support of other religions.
"While the coronation is clearly a Christian service, there's discussion that Charles will make sure that there are parts of that service that are inclusive of different faiths," she said. "It's something that he's always been very interested in."
The coronation is speculated to fall in June 2023, which marks the 70th anniversary of Queen Elizabeth's coronation. The planning of the event is reportedly underway but its final date remains tentative.
"There is no rush for the coronation and there is an awful lot of planning that needs to be done. But it will be in May or June, depending on what is going on in the world," said the source. "It potentially could happen on the anniversary of the Queen's coronation on June 2—that is one thing that is naturally considered."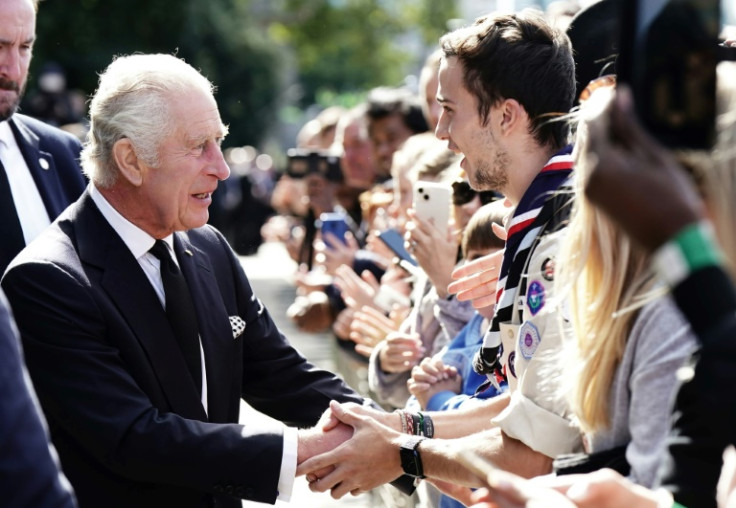 © Copyright IBTimes 2022. All rights reserved.
FOLLOW MORE IBT NEWS ON THE BELOW CHANNELS