Top Keyboard Dock Review: Kolude Dongles like no Other
This article uses affiliate links, which means if you purchase products through these links, we may earn a commission. Click here to see our
T&C
. For licensing please click
here
.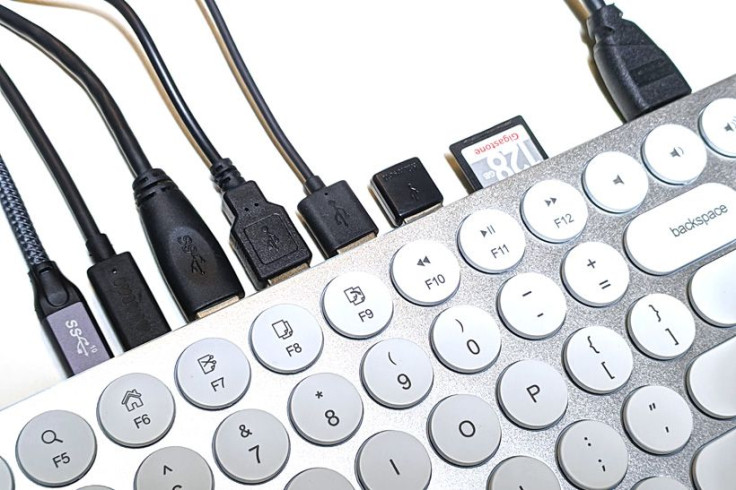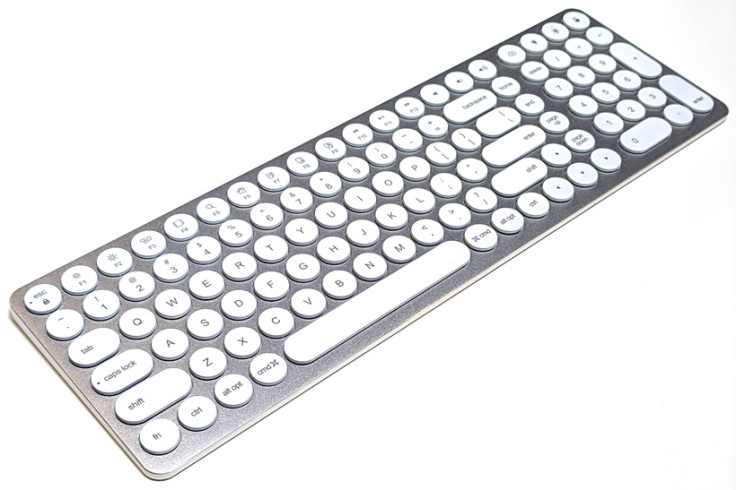 Who is the Kolude Keyboard for?
Anyone who dock their MacBook, Windows Laptop or even tablet in their work space
Avid peripheral users who needs frequent access to SD card, Micro-SD card, USB 3.0 and more
Those who wants a keyboard that looks as good as Apple keyboards but want greater versatility
Apple is famous for putting in maximum design effort into the last little detail, which carries into their peripherals like the Magic Keyboard and Mouse. But there are design 'rules' that Apple rigidly abides by. In particular, the need to continuously truncate it's input/output ports across its devices is not a move all Apple users appreciate.
Thankfully this creates a niche in the market for companies like Kolude to make peripherals to fill the gap that's created. By achieving 1700% their crowdfunding goal, the Kolude Keyboard is a promising product that everyone hopes to fill the holes in everyone's workflow.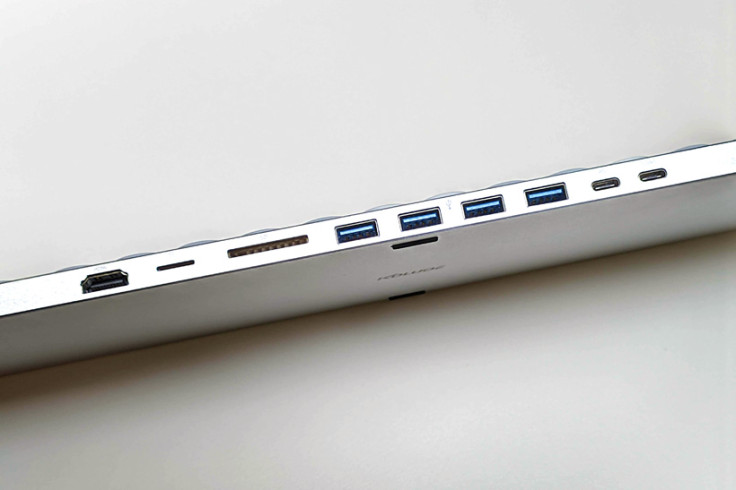 The ultimate dongle
Known as a 'Keyhub' by Kolude, the KD-K1 keyboard is also a hub of ports. Optimized to be used with an Apple product that has a Thunderbolt output, it can accommodate a full-sized HDMI 2.0 (Up to 4K display), three USB 3.0 + one USB 2.0, as well as SD card and Micro SD card slots and finally two USB-C connectors: one for connecting the keyboard to the device, and another as a PD charging port. This is a huge array of port selections, more than most dongles out there - making the Kolude Keyboard the most versatile dongle that I've seen.
Though it is made for Apple devices, the Keyhub can also be used with devices running other operating systems. I have used it as a dock for my home setup with a ThinkPad Yoga, and other than the HDMI, all other ports were fully functional. This simplifies the whole docking process that I have to go through everyday, as well as having easy access to ports.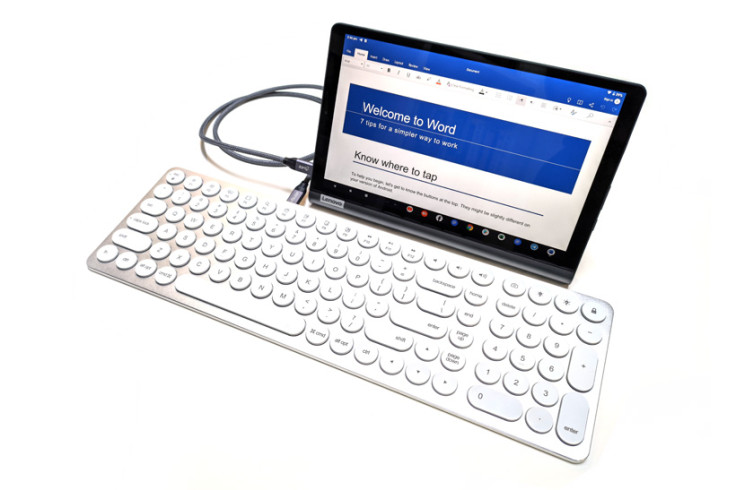 I also found that upon connecting it with a Lenovo Yoga Smart Tab - running on Android 9, the whole setup became a little work station, complete with keyboard, mouse (connected to its USB port) and the builtin Android Productivity mode. Not to mention access to memory cards, as well as USB devices like memory sticks and even DACs like my Dragonfly Cobalt for high quality sound output - all off an Android tablet.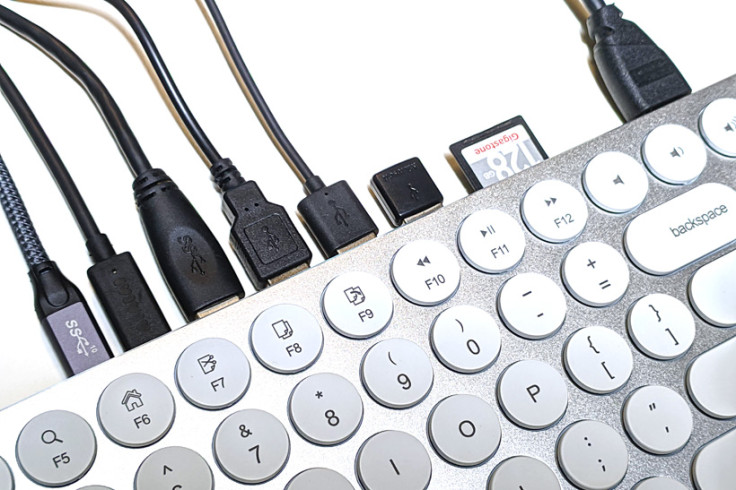 Though I'm sure the smorgasbord of USB peripherals connected to the keyboard will be frowned upon by senior designers in Apple, it sure brings a smile to anyone who is looking for productivity and versatility, even if we do need to assemble the whole thing like an assassin's sniper rifle.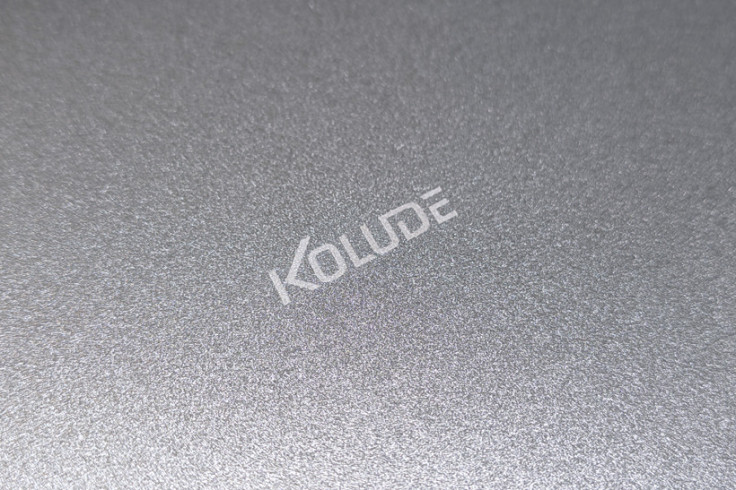 Built like an Apple
Nothing says Apple louder than a slab of machined aluminium with sterilized white keys, and that's what Kolude went for on this silver edition of the keyboard, down to the meticulously chamfered and polished edges. Other than the huge array of ports on the back of the keyboard (Which you will actually not look at unless you flip the keyboard deliberately), this is a keyboard that will fit right in with an Apple themed desktop.
In my view Kolude went another notch up in style by using round keys, which reminisces typewriters. They are also back-lit, which is another functionality that Apple's Magic Keyboard will never get.
The typing experience on the Kolude Keyboard is excellent. Each key is not mushy but responsive. The keys use scissor switches which is also what's used in Magic keyboards as well as most laptops. Using the Kolude typing at a casual speed got me 74 words per minute, which is up there with my fastest clocked speeds.
This is a keyboard that won't disappoint touch typists, and will definitely be a productivity booster.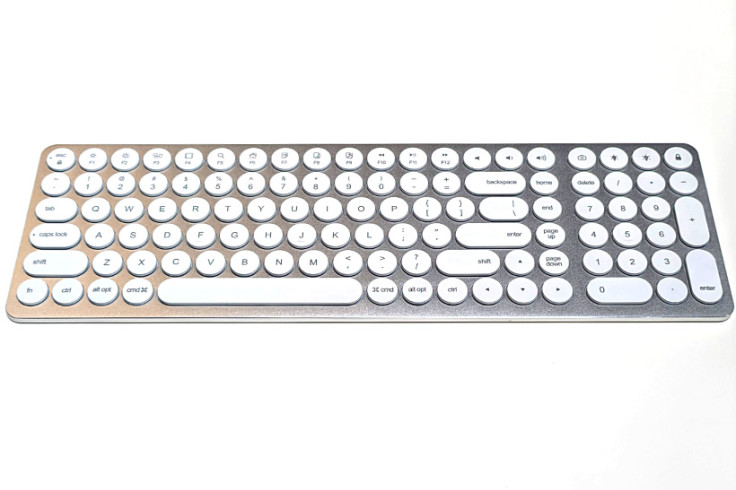 Two zone in one
Speaking of boosting productivity, this is also a two-zone keyboard layout, which is good news for accountants and other typists who need rapid numeric inputs.
One key difference to watch out for is that the 'Home', 'End', 'Page up' and 'Page down' keys and arrow keys are merged with the left region of the keys instead of having a dedicated region. This has a slight learning curve, but since I'm quite used to laptop keyboards, it did not take long to get used to.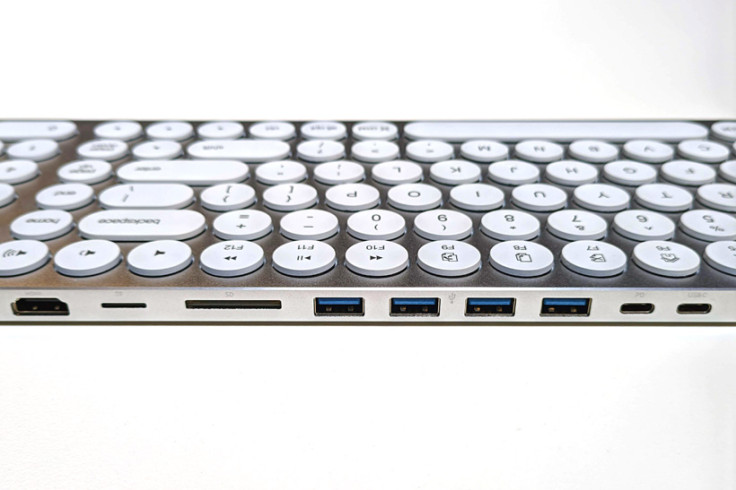 Final remarks
It took little to no time at all for me to fit the Kolude KD-K1 Keyboard into my workflow, and needless to say, having all my ports literally at my fingertips only propelled my productivity. In my memory, having ports built into the keyboard was already around even on the Macintosh desktops I used back in Primary school, and actually goes as far back as the Macintosh SE. The idea of having ports on the keyboard was simply one of the versatile features that got truncated by Apple along the way. I for one am grateful (And I'm guessing you are too) that companies like Kolude are bringing it back to life.
Check out the Kolude KD-K1 Keyboard on Kickstarter.
Sam is a production engineer turned tech writer who specializes in seeking out gadgets that enhances productivity while still looking sharp. This is a contribution to an ongoing IBTimes review series on gadgets for Business Travelers.
© Copyright IBTimes 2023. All rights reserved.