Kourtney Kardashian 'Definitely Serious' With Boyfriend Younes Bendjima As Scott Disick Charms Girlfriend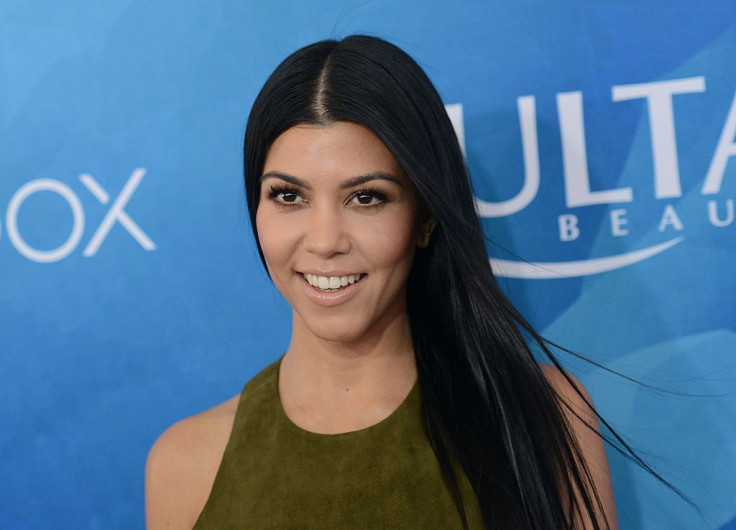 Kourtney Kardashian may have been heartbroken following her break up with Scott Disick years ago, but nowadays the reality star is all about her boyfriend Younes Bendjima.
The "Keeping Up With the Kardashians" star first met the model in October 2016. Although the relationship started off casually, after spending more time together, Kardashian and Bendjima have grown closer.
"It's definitely serious," a source told People about the romance.
"No one thought their relationship would last this long, but Kourtney is very happy," the insider added.
The two have gotten so serious that Kardashian has introduced her boyfriend to the three children she shares with Disick, sons, Mason, 8, and Reign, 3, and daughter Penelope, 5.
Along with her kids, Bendjima has also met the rest of the Kardashian brood. "Kourtney's family really likes him. He is the opposite of Scott. He doesn't party, isn't flashy and really treats Kourtney with a lot of respect. It's obvious that he really cares about Kourtney."
While Kardashian seems to be making strides in her new relationship, Disick has been busy with his own love life and new girlfriend Sofia Richie. Although the reality star is known for his bad boy behavior, sources close to the father of three revealed that he is quite charming when he wants to be.
"Scott has a sarcastic sense of humor that people love to be around — especially women," the insider said.
"Despite his public persona, he can be charming and make you feel like the only person in the room," the source added.
Even though Disick and Richie were recently seen engaged in an argument, sources close to the stars revealed that their relationship, which reportedly began in September, has become "very serious."
The couple's romance has even had a positive effect on Disick's behavior. "She's been great for him," an insider said, referring to Richie.
"She's made a big impact on his life and hasn't partied at all since they met."
Although Disick and Richie are in a serious relationship, they still have some time to go before they can form the strong bond that Kardashian and Bendjima have managed to create.
© Copyright IBTimes 2023. All rights reserved.