Kourtney Kardashian Did Not Dump Younes Bendjima For Scott Disick Despite Rumors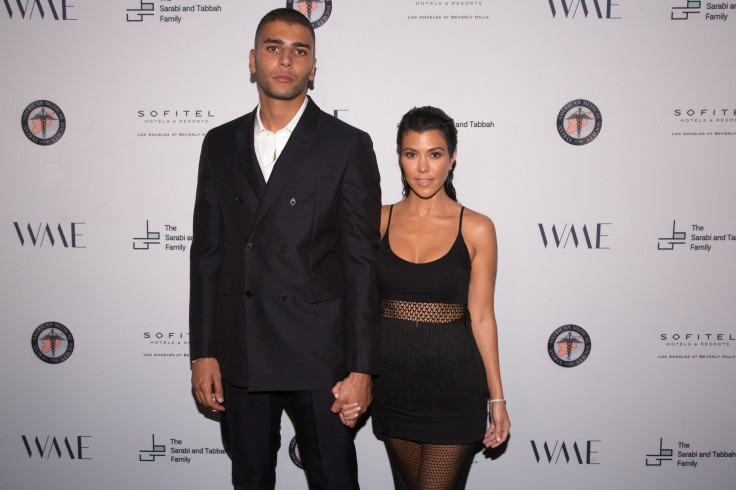 Kourtney Kardashian did not dump Younes Bendjima to get back together with Scott Disick, despite rumors. Gossip Cop busted a report by Life & Style magazine, which claimed her friends were "worried she's crawling back" to Disick after breaking up with Bendjima.
"Kourtney always turns to Scott when she's single, and she's been calling him a lot," a source told the magazine. The source also added Disick's girlfriend Sofia Richie was also "freaking out."
However, the magazine did not provide any proof for the allegation. It instead spoke about Disick's entry on the recent "Keeping Up with the Kardashians" premiere, during which he said he and Kardashian used to have conversations about getting back together in their 40s.
"Kourtney and Scott talk every day because of the kids, but I wouldn't be surprised if she started taking on a flirtier tone with him now," the source said.
The magazine had also falsely reported about Kardashian and Bendjima getting married and the former and Disick having a fourth child.
However, TMZ recently reported Kardashian was not interested in being tied down to another guy, especially Disick. The romance between the two was over and they saw each other only as good friends.
People too recently quoted a source saying, "Kourtney will never get back with Scott." Kardashian and Disick ended their nine-year relationship in July 2015 and share three children.
"She's happy that he's doing well and spending a lot of time with the kids. She's happy about co-parenting with Scott, but that's it," the source continued.
The news about Kardashian and Bendjima calling it quits came recently after photos of him getting cozy with another woman in Mexico went viral. However, on his Instagram story, he denied the situation was romantic and wrote, "They really want me to be the bad guy. F— your Hollywood bulls—, can't have fun with your friends no more."
"Younes was in L.A. recently, and things were not great. He and Kourtney didn't get along. They decided to take a break, but were not officially over. Now with the pictures of Younes in Mexico, they are definitely not getting back together," a source told People, adding, "Kourtney doesn't play games. She seems okay with [the breakup]."
On the other hand, Disick has been dating 19-year-old Sofia Richie since last fall.
"This is the first time I've ever been with anybody other than Kourtney, so it's definitely different, but it's been a really good thing for me. It's a little bit different for me to talk about what's going on now. Sometimes I feel guilty that I've moved on," he spoke about his relationship on "Keeping Up with Kardashians."
"One part of me is really happy that I'm able to care about somebody again, but there always is some feeling in the back of me that feels guilty because I'm moving on from Kourtney. I think that Kourtney and I have been through a lot. It's an ongoing struggle, but I think she's doing well now and I'm happy for her," he added.
© Copyright IBTimes 2023. All rights reserved.