Kourtney Kardashian Opens Up About Justin Bieber Dating Rumors, Says They're 'Just Friends' [VIDEO]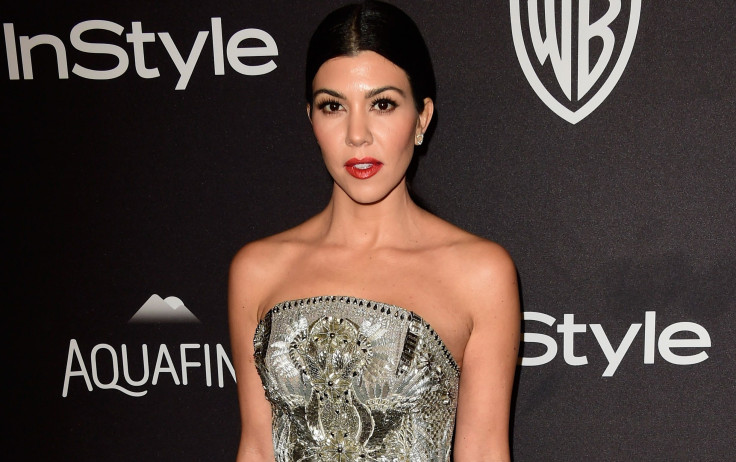 Kourtney Kardashian is shutting down reports that she's dating Justin Bieber. The pair first sparked romance rumors in December after they were spotted leaving The Nice Guy in West Hollywood together. Since that outing, Bieber and Kardashian were photographed partying together on several occasions. The 21-year-old "Sorry" singer also posted a picture of him and Kardashian on his Instagram page around Halloween.
Despite reports that the 36-year-old mom of three has been hooking up with Bieber, Kardashian told Ellen DeGeneres on her talk show Monday that she's "just friends" with the singer.
DeGeneres, however, wasn't convinced and quizzed the "Keeping Up With the Kardashians" star on why she started blushing when she mentioned Bieber's name.
"I've been smiling this whole time, since I've been sitting here," Kardashian said hiding her face behind her hands.
Seeing that the line of questioning was making Kardashian a little uncomfortable, DeGeneres changed topics.
Last month during an interview on the nationally syndicated radio program The Bert Show (via People magazine), Bieber jokingly said that he was "being used" by the reality star. When asked whether there was "anything there" between them, Bieber responded, "Nah, we'll leave it at that."
He added, "No, no, but for real, she's great. I've known [the family] for years."
E! Online previously reported that a source close to reality TV family said that Kardashian and Bieber are just "good friends" and she would never "go there" with the pop star.
Rumors of Bieber and Kardashian's fling started shortly after the E! star split from her longtime boyfriend and father of her three kids, Scott Disick. In recent weeks, Bieber has been romantically linked to model Hailey Baldwin.
© Copyright IBTimes 2023. All rights reserved.