Justin Bieber, Hailey Baldwin, Kourtney Kardashian Love Triangle: No Bad Blood As The Girls Hang Out Together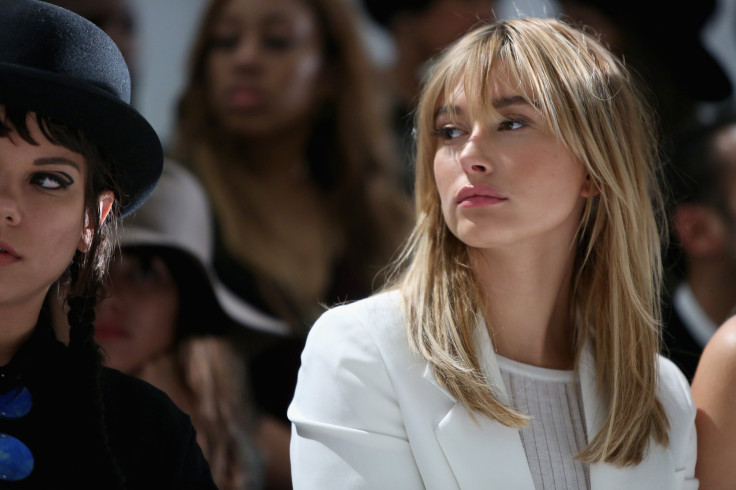 Justin Bieber is one smooth operator. Despite being linked to reality TV star Kourtney Kardashian and model Hailey Baldwin in recent months, the two women appear to have no bad blood between them. In fact, they were spotted hanging out together on Monday, at the Nice Guy nightclub in Hollywood.
Kourtney and Hailey were seen at the popular Hollywood hangout on Monday, as they enjoyed the evening with Kourtney's sister, and Hailey's fellow model, Kendall Jenner. According to US Weekly, all three women arrived separately, but they met up inside and Kendall was photographed leaving the club with her fellow model.
Hailey showed off her long legs in a black mini-dress, while Kendall provided the excitement elsewhere, as she covered up with long pants and sleeves, but completely exposed her midriff with a crop top. Meanwhile, mom of three, Kourtney, also showed off her svelte figure by donning a very sheer top that exposed her bra.
Kourtney was rumored to have been "hooking up" with Justin Bieber, since the two were seen at the same nightclub back in October. They were seen together again on other occasions until December, but the rumors were shot down, once Hailey and Justin suddenly posted vacation photos over the New Year. The two were seen hugging and even kissing, as they documented their trip to Anguilla.
Khloe Kardashian, Kourtney and Kendall's sister, recently told E! News that Kourtney and Justin are just friends and church mates. She laughed at rumors that have now claimed that Justin has dated Kourtney as well as both Kendall and Kylie Jenner.
© Copyright IBTimes 2023. All rights reserved.