Kremlin Rushes To Bail Out Russia's State-Run Bank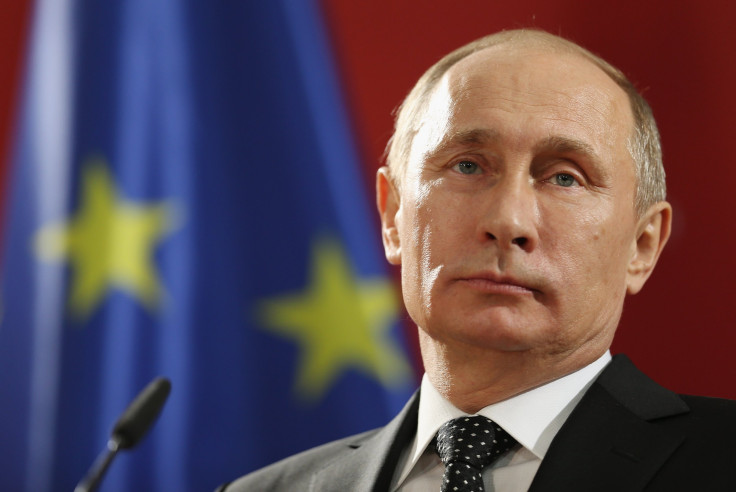 Russian state-run bank Vnesheconombank (VEB) may need bailout funds to the tune of 1.3 trillion rubles ($18 billion), Bloomberg reported, citing senior government officials. The bank crippled by Western sanctions imposed in 2014, has already received a $2.6 billion handout earlier this year.
VEB, Russia's second largest lender, is reportedly used by Russian President Vladimir Putin to pay for "special projects" such as the Sochi Olympics, covert acquisitions in Ukraine and oligarch bailouts, according to Bloomberg. The bank would use its government patronage to raise billions in loans from Western markets to fund the Kremlin's ventures, some of which were concealed from public view with code names like "Lily of the Valley," the report added.
Putin also reportedly used the bank to shore up Russia's stock market and dole out cheap loans to state-run companies during the 2008 financial crisis. However, the bank has been severely hit by Western sanctions over Moscow's role in the Ukraine crisis, and is now facing bad loans and heavy external debt commitments.
"The government can't just leave it alone to face the problems caused by the financial and economic situation in the country, speaking directly, by various kinds of sanction pressures," Prime Minister Dmitry Medvedev told a VEB board meeting discussing rescue options on Dec. 22.
According to a draft document seen Monday by Reuters, policymakers suggested an extension of the sovereign National Wealth Fund's deposits in VEB, while lowering rates paid on deposits by the bank. "It is expected that the adoption of the relevant decisions ... will allow Vnesheconombank to get additional income and thanks to it increase its capital," the finance ministry said in a note accompanying the draft.
On Monday, ratings firm Moody's maintained a negative outlook on VEB and said that the bank's "credit profile has materially deteriorated, largely reflecting the impairment of its government-directed project finance loans, particularly related to the 2014 Winter Olympics and Ukrainian enterprises."
The bank, which is burdened by as much as $16 billion in foreign-currency debt, has stopped new lending, after U.S. and E.U. sanctions cut off VEB's access to international financial markets. Putin earlier this month reportedly said many development agencies "have turned into garbage dumps for bad debts," in what officials said was a clear reference to VEB.
© Copyright IBTimes 2023. All rights reserved.