Kristen Bell Performs 'Frozen' Songs At Hurricane Irma Shelter [VIDEO]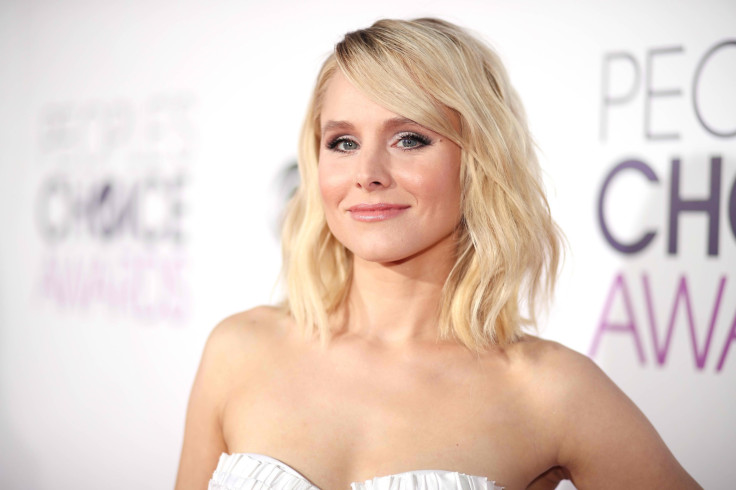 Kristen Bell is stuck in Florida due to Hurricane Irma, but as an entertainer, she made sure to cheer up the evacuees by putting on a show as they weathered the storm.
On Saturday morning, the "Bad Moms" star put on a 20-minute show and performed "Frozen" songs for the evacuees who are taking shelter at the Meadow Woods Middle School in Orlando, Florida to put their minds off of the coming storm. Bell partnered with Bert Rodriguez for her performance, the latter playing the piano while she sang.
"She [Kristen Bell] was gracious and funny. Very funny. We sat down and rehearsed the songs she was going to sing. She wasn't demanding or diva-ish in the slightest," Rodriguez told Entertainment Tonight of Bell. "She sang 'For The First Time In Forever', inviting up one of the evacuees to sing with her, as well as a local Orlando deputy to provide 'interpretive dance.'"
Rodriguez added that Bell also sang "Do You Want To Build A Snowman" and another "Frozen" song that was cut, titled "More Than Just The Spare." Aside from this, the "Forgetting Sarah Marshall" star took pictures and signed autographs for the evacuees.
Aside from performing for them, Bell also talked to the evacuees and even insisted on seeing the gym where everyone sleeps. The people had been exhausted by then, but Bell perked them up when she invited them to the auditorium for a show. "She was so down to earth that the crowd warmed up and had fun as she started singing," Rodriguez added.
Bell is currently staying at Disney World in Orlando. She was filming her upcoming flick, "Like Father," on set when the tropical storm's arrival was reported, so the cast and crew members were all stuck.
On Friday, Bell shared a photo on Instagram of them preparing for Hurricane Irma. In the photo, there are several containers of food as well as water bottles. "Last run to the store for #irma hurricane holdover prep while bracing down in Orlando — we didn't have the option to leave so here we are," she wrote in the caption.
Bell added that she saw a lot of people helping others as she passed by the streets, which the actress thought was "beautiful to see." But she was sad that "a hurricane has to bring out the best in everyone."
What can you say about Bell's effort to entertain the people at a Hurricane Irma shelter? Drop a comment below.
© Copyright IBTimes 2023. All rights reserved.