Kristen Bell Seeks Shelter At Disney World Ahead Of Hurricane Irma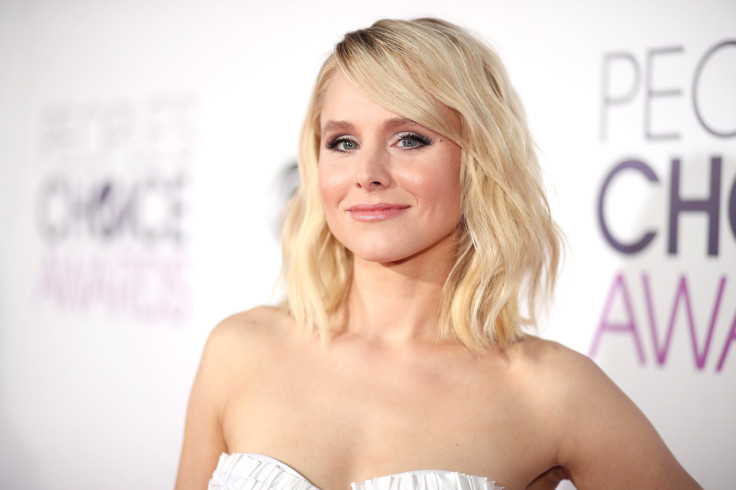 Actor Kristen Bell will hide out at Disney World in Orlando in preparation for Hurricane Irma, which is expected to hit Florida on Saturday. Bell was filming her upcoming movie "Like Father" on location in Fort Lauderdale when news broke of the tropical storm's expected arrival.
The option to evacuate was not available to Bell, as well as the remaining cast and crew members. They're being put up at Disney's Swan and Dolphin resort in Epcot. However, regular hotel services and amenities will be modified because of the storm, according to the amusement park's website.
"Last run to the store for #irma hurricane holdover prep while bracing down in Orlando — we didn't have the option to leave so here we are," Bell wrote on Instagram Friday. "Just doing our best and trying to stay positive but cautious, and trying to help those who need help prepping."
Bell, who gained fame for starring in the television program "Veronica Mars," is with a crew of 86 people at the Swan and Dolphin resort, which didn't allow for many options to evacuate everyone safely. There weren't enough flights, roads were filled with traffic and gas wasn't plentiful. Bell claimed, "we needed to get a solid and secure shelter and prepare, rather than run out of gas in no man's land."
She did point out the kindness she witnessed from passer-bys in Florida. Bell said it was "beautiful" to see people assisting others ahead of the storm.
"Every person I passed today was assisting someone else — #neighborshelpingneighbors — it was beautiful to see," Bell wrote. "Sad that a hurricane has to bring out the best in everyone, but happy that the community will be holding hands through this."
Bell, however, will have her family by her side as she prepares for the storm ahead. She shared a photo on Twitter Wednesday with her husband Dax Shepard alongside a fellow "Like Father" cast member. The photo, which was taken on a Fort Lauderdale beach, featured a gray and ominous sky.
She took to Twitter Tuesday to warn others to evacuate the state for their own safety. "I'm currently in Ft. Lauderdale FL, evacuating tomorrow morning — If ur in an evac zone, don't wait this out. Get inland asap. #Irma2017," Bell wrote.
Bell, 37, is a native of Michigan and resides in Los Angeles with Shepard and their two daughters. The couple married in 2013.
Follow me on Twitter @dory_jackson
© Copyright IBTimes 2023. All rights reserved.