Kristen Bell Reveals 5-Year-Old Daughter Delta Is Still In Diapers
KEY POINTS
Kristen Bell talks about potty training kids
The "Frozen" star reveals her 5-year-old daughter Delta is still in diapers
Bell responds to a netizen who accused her of exploiting other children
Kristen Bell recently talked about potty training and revealed that her 5-year-old daughter Delta is still using diapers.
In a recent episode of "Mansplaining with Kristen Bell," the "Frozen" star shared the struggles parents encounter when potty training their kids. For the said episode, Bell was joined by fellow moms Maya Rudolph and Casey Wilson.
During their conversation, she shared how her daughters Lincoln and Delta are very different in this matter.
"My oldest daughter, at 21 months, we merely suggested that she use the toilet in the other room and [she] never wore another diaper beyond that," Bell said of her 7-year-old daughter Lincoln.
"We were lying in bed giggling about this, my husband and I, like, 'Why does everyone make a big deal out of this potty training? It's so easy. Just tell the kid to use the toilet,'" she recalled.
However, it was a very different thing with their younger daugher. Her 5-year-old is apparently still in diapers.
"Currently, my youngest is 5½, still in diapers," the celebrity mom added.
Upon hearing Bell's story, Rudolph replied, "It's real relative, isn't it?" Bell agreed saying, "Yes, because every kid is so different."
Bell shares two kids with her husband Dax Shepard. The actress is very happy with motherhood and she is not afraid to explore parenting in her own ways.
"If you're confident with what you're doing even if that's some weird, bizarre parenting technique that you know works for your kid or you feel happy about, do it! Don't Let anyone tell you, you shouldn't be doing that," Bell once said.
Bell likes to keep her kids from her social media. Whenever she posts photos of them, she makes sure that their faces are hidden.
Meanwhile, one netizen accused Bell of exploiting a child actor for her company Hello Bello. In an ad, Bell is seen carrying a baby, which is obviously neither Lincoln nor Delta.
"So, your kids deserve privacy but you don't mind exploiting other people's children for monetary gain?" the netizen wrote.
Bell responded that there's a big difference because on their part, if their kids' faces will be exposed, there is a "real threat of them getting stalked, or of a stranger coming up to them and knowing their name.
"It's a safety thing," she replied. She also added that the name she put in the ad wasn't the child's real name.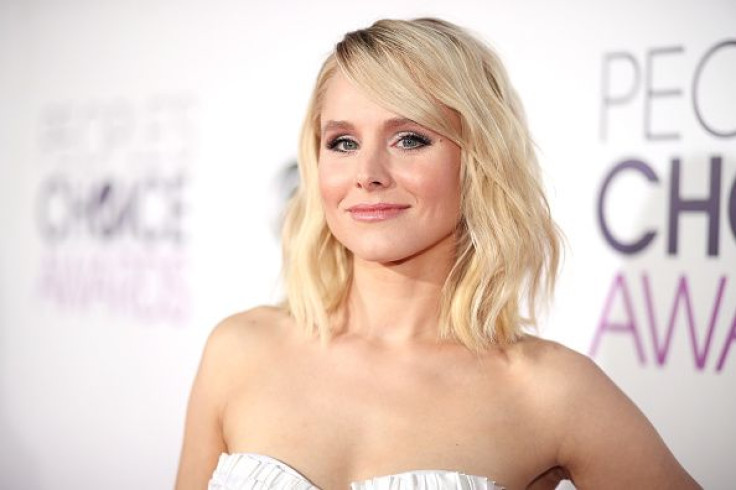 © Copyright IBTimes 2023. All rights reserved.